Brothers Anthony Vincent and Alexander Ace Sotto remember quite clearly the journey that led them to become part of the driving force behind 8990 Holdings Inc., the listed mass housing developer.
It is a story that's closely intertwined with the company's transformation through the years and began with a response to a job ad for a company lawyer in early 2003.
Recalling those early days, Atty. Anthony Vincent "Bong" Sotto, said he accepted the offer to become an in-house lawyer after a spirited interview with then president and now chairman Emeritus Luis Yu.
He has now taken the helm as newly-appointed president and CEO.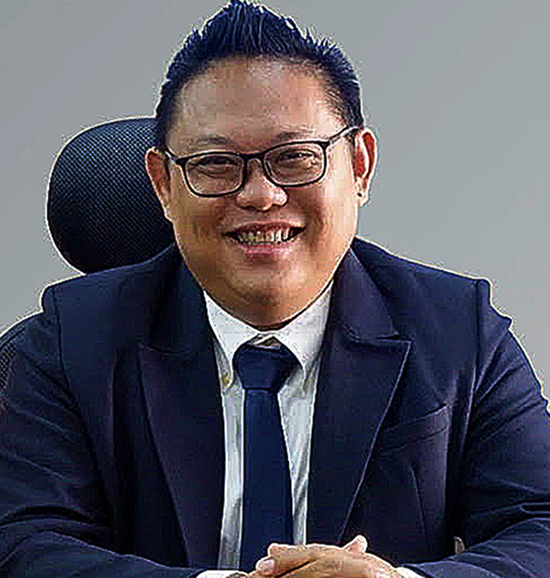 "Through this position that the company has entrusted to me, I hope to continue and strengthen our commitment of providing a home to every hardworking Filipino," he said.
Although he had initial misgivings, Atty. Bong began to find purpose and fulfillment in his work and even convinced his brother Ace to leave a job that he loved and join him because they needed an engineer that they could trust. In the early 2000s, the company wasn't yet consolidated as 8990 Holdings Inc. and Deca Homes was a young brand beset by operational problems.
Construction innovations
With no background in construction, Ace remembered his first assignment as a cadet engineer. He assisted in the execution of housing projects and devoted particular attention to the use of precast concrete in construction. This and other innovations allowed the company to improve the building speed and quality of housing units resulting in faster sales.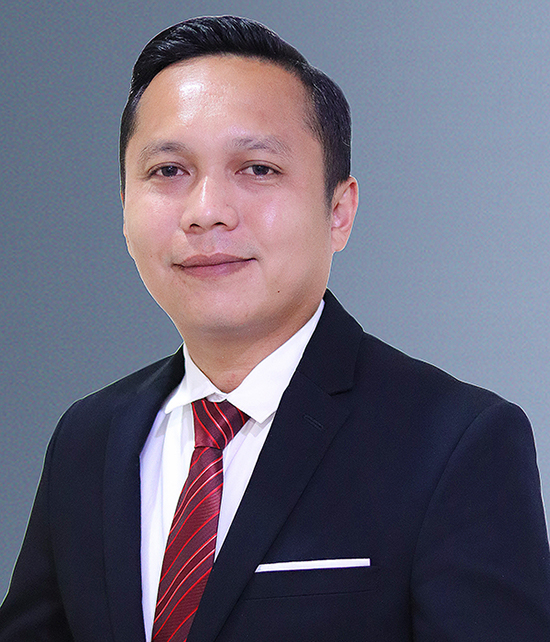 "Continuous innovation in precast construction technology allowed us to be efficient and to lower costs so we are able to offer affordable housing," he pointed out, adding it has been a big factor in 8990's transformation into a leading mass housing company in less than two decades.
Ace has since taken on various roles, including general manager of Construction, acting president and CEO, and now, COO.
Having joined the company in its early stages, the Sotto brothers became part and parcel of its growth and transformation into the leading mass housing developer it is today.
Atty. Bong was recently appointed president and CEO when Ace gave up these roles and decided to focus on being COO.
From Manila to Cebu
Atty. Bong became a lawyer in 2001 and landed his first job as a junior lawyer in an Ortigas-based law firm. The stress from navigating Metro Manila's congested streets to get to courthouses had become too much, and he left after a year to try his luck in Cebu.
He only intended to stay with 8990 until he could find an opening with a law firm. The days turned to weeks.
Months into the job, he was tasked to lead the credit and collection department handling PAG-IBIG loans. He interacted with thousands of mostly first time homebuyers and helped them achieve their dream of owning a home. This made him happy.
Atty. Bong had all but forgotten his earlier misgivings about the job, and went about learning all he could about the business. He didn't even mind when his job took him back to Manila.
One of the many lessons he learned from the industry is that now is the perfect time to buy a house. "The longer you put off buying a house, the higher the prices go up," Atty. Bong said. Given the chance, almost everybody would want to buy a house at some point anyway.
Company with a mission
Atty. Bong and Ace spent almost two decades learning the ins and outs of the company in different capacities and now help run one of the country's most dynamic housing companies.
They credit valuable learning from various posts as having prepared them for their roles today. Atty. Bong served the company as assistant general manager from 2003 to 2012, general manager from 2012 to 2019, and deputy chief executive officer (2019 to 2021).
It also helped that they had a boss who was approachable, believed in collaboration, and treated them like family.
"It's good to work for a company with a mission to provide decent homes. Imagine a typical hardworking Filipino who dreams of owning a house. And you are part of that effort to help them acquire a home," said Ace.
Housing made affordable
When it comes to the mass housing industry, 8990 Holdings has been a game changer.
This is the main reason why Atty. Bong as president and CEO made it his directive to stay the course for 8990. "I've always believed that we have to be true to the market that we really serve. Mass housing — I would want that we stay there," he said.
Despite the continuing success of the company, he thinks its full potential has yet to emerge. Even if he has no plans for a major shake-up of 8990 or institute sweeping changes in management, he does have his eye on further improvements within the next months.
Mass housing remains a very exciting market in the country despite the challenges of the pandemic.
"Many Filipinos have regular jobs that allow them to buy affordable homes. However, many need to overcome the psychological block that makes them think they can't afford a home. If you can afford to pay monthly rent, you definitely can afford to pay for your own house's amortization," he said.
It's a matter of knowing that there are companies out there like 8990 that offer affordable homes.
With the Sotto brothers at the helm, more and more Filipinos can finally transition from being homeless or renters, to homeowners, now and in the future.