Hard work and perseverance make dreams come true. Whether it's in school, sports or business, putting in the hard work might even lead you to achieve success that is way beyond your wildest dreams.
That is a lesson that we can learn from Olympic gold medalist Hidilyn Diaz, who not only achieved her own dream as an athlete, but also brought tremendous pride to our nation especially during a very difficult time for the country.
In celebration of the honor she brought home, Antonio-led property developer Century Properties Group (CPG) recently presented to Diaz the deed of donation for her PHirst Park Homes house and lot prize in the community she personally handpicked, PHirst Park Homes Batulao in Nasugbu, Batangas.
Passion, perseverance
Diaz was accompanied by her family as well as her coach and partner Julius Naranjo during the donation signing for her new home.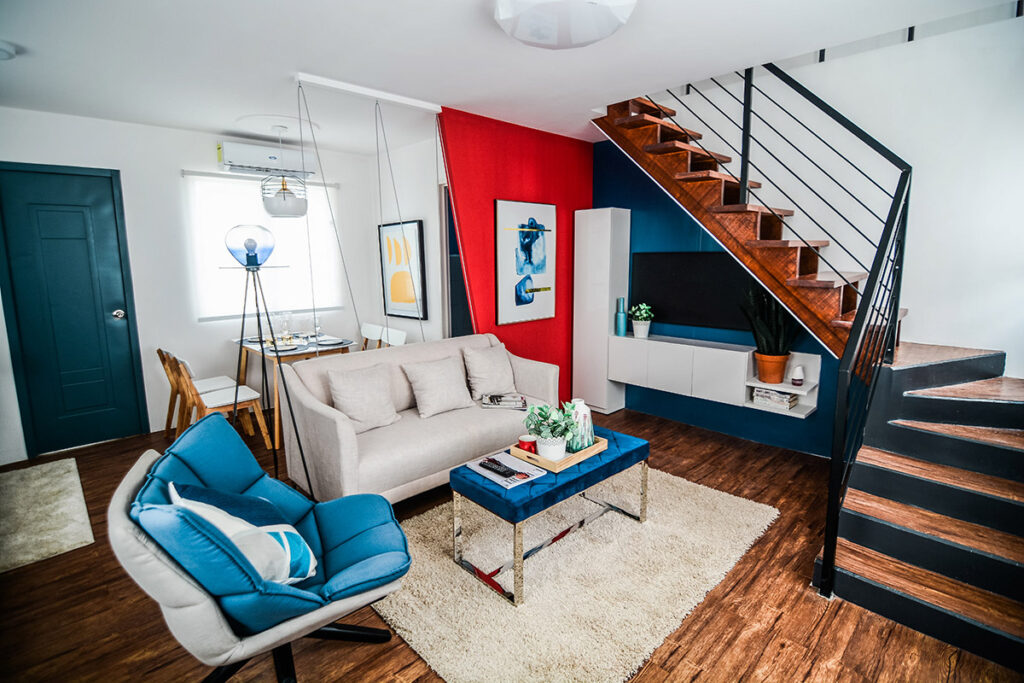 "We welcome Ms. Hidilyn Diaz not only as a PHirst homeowner but also as a member of the Century Properties and PHirst Park Homes family," said CPG president Marco Antonio, who is also a director of PHirst Park Homes.
"For your hard work, passion, perseverance, excellence, and most importantly for lifting the pride and honor of Filipinos on the world stage, we thank you. We hope you will enjoy making this PHirst community your home," Antonio added.
Diaz thanked PHirst Park Homes and Century Properties as she accepted the gift, stressing the hard work she put in to realize her dream.
"I gave all my best in training and poured all of my strength into it because I believe that we need to make sacrifices and work hard if we have a dream," Diaz said in Filipino.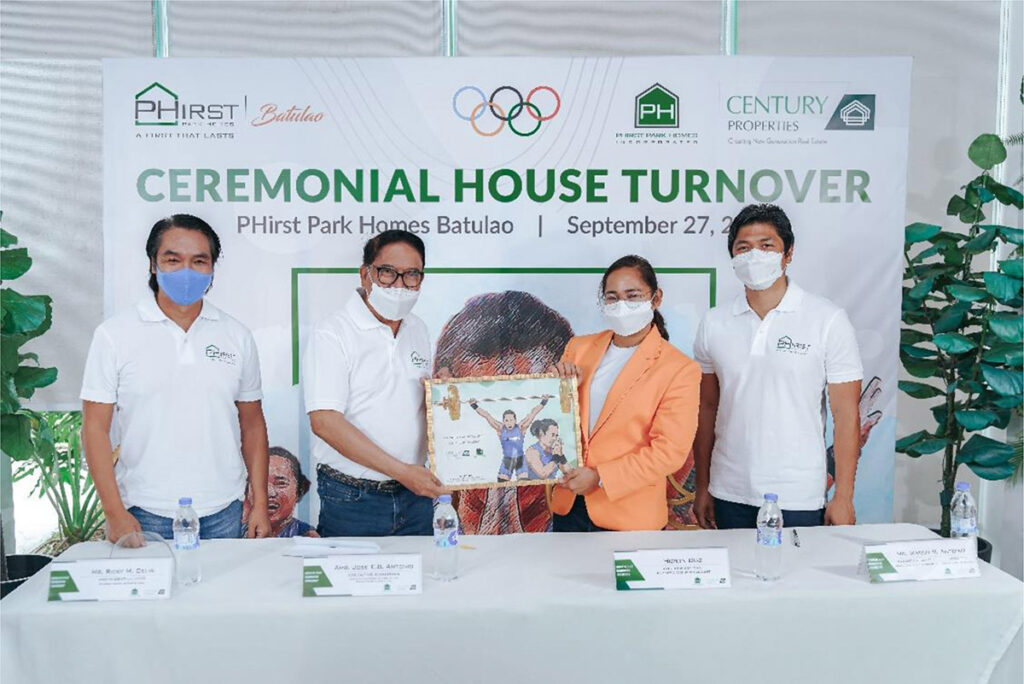 CPG executive chairman Jose Antonio likened Hidilyn's achievement to the aspirations of the young Filipinos.
"I think you represent all the aspirations of young people whether in sports, in school, or in business. The message that we get from you is that if you persevere, work hard, and aspire to work toward your goal, it is possible to achieve your dreams. That is the message that we glean from your achievement and we would like to share this to all our countrymen all over the world," Antonio said.
The Diaz home
Diaz will receive a two-storey single-attached home–a 54-square meter home on a 146-sqm corner lot, which is targeted to be completed by December 2022.
The Olympic gold medalist also received a commemorative plaque and medal from PHirst Park Homes during the symbolic handover of her prize, and placed the house plans of the Hidilyn home into a time capsule during the groundbreaking ceremony, at the exact spot where her future home will be built.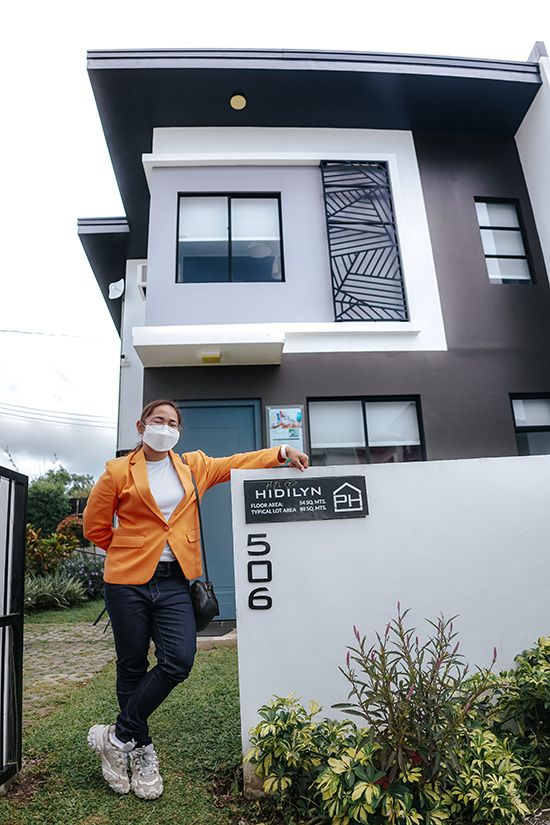 The Hidilyn unit
Exuding the Hidilyn pride and as a tribute to the country's first gold medalist, the company announced that its two-storey single-attached homes at PHirst Park Homes Batulao called Unna is now renamed Hidilyn.
"As a tribute to the honor that you have given every Filipino, we at PHirst Park Homes are pleased to announce that starting today, we are officially naming our Unna unit to Hidilyn… the name that has brought pride to the Philippines and the Filipino people," PHirst Park Homes president Ricky Celis said.
In July, CPG announced that it was awarding the Filipino Olympian with an Unna single-attached house and lot in a PHirst Park Homes community of her choice.
Diaz was given the option to choose from all PHirst Park Homes locations in North and South Luzon, which include Tanza, Cavite; Lipa and Nasugbu, Batangas; San Pablo and Calamba, Laguna; Pandi, Bulacan; Magalang, Pampanga; General Trias, Cavite; Baliwag, Bulacan and Tayabas, Quezon.
PHirst Park Homes, a partnership between CPG and Mitsubishi Corp., caters to Filipinos who aspire to buy their first homes.
It was established in 2017 and has emerged as one of the fastest-selling developers of affordable housing with 10 communities to date and more than 13,000 units launched.
All PHirst Park Homes come with a perimeter fence and gate, and have full access to the community's amenities including the Village Clubhouse, swimming pools, basketball court, outdoor cinema, WiFi zones, and shuttle services.