With online shopping and food delivery becoming part of the new normal lifestyle amid the pandemic, packaging waste has just become more evident than ever.
One of the ways we can adapt a more sustainable and eco-friendly lifestyle is by supporting zero waste and low-impact stores.
The Maginhawa Eco samut sari-sari Store is a low-impact store in the foodie neighborhood of Maginhawa Street in Quezon City that serves as a refilling center and specialty grocery store with locally sourced food items, biodegradable/organic household products, and hand-made self-care needs.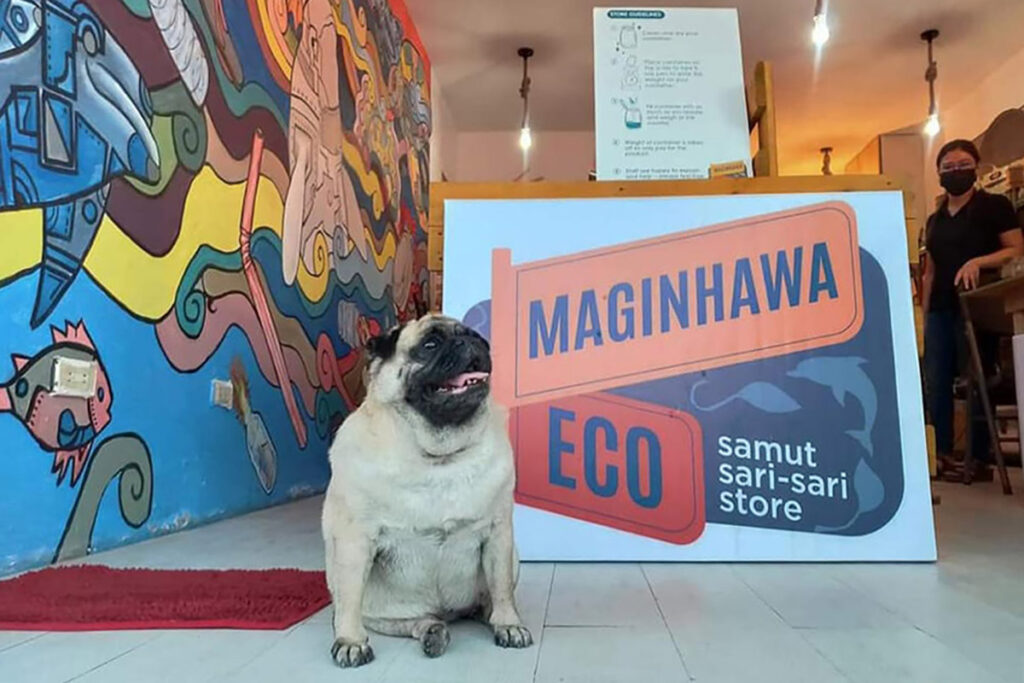 Launched just last February 2021, the store encourages visitors to bring their own bags, jars, and bottles to refill essential household items like dishwashing liquid, bleach, liquid soap, ethyl alcohol, detergent and the like.
According to Dax, a self-described "poet by profession and construction manager by choice," he and his wife had planned to put up an eco-store even before the pandemic started.
"The idea behind it is simple. We were inspired by our habit of bringing our own containers and bags when we buy groceries. We were also influenced by many of our friends who are environmentalists and advocates," the Maginhawa resident shared in an interview with Property Report.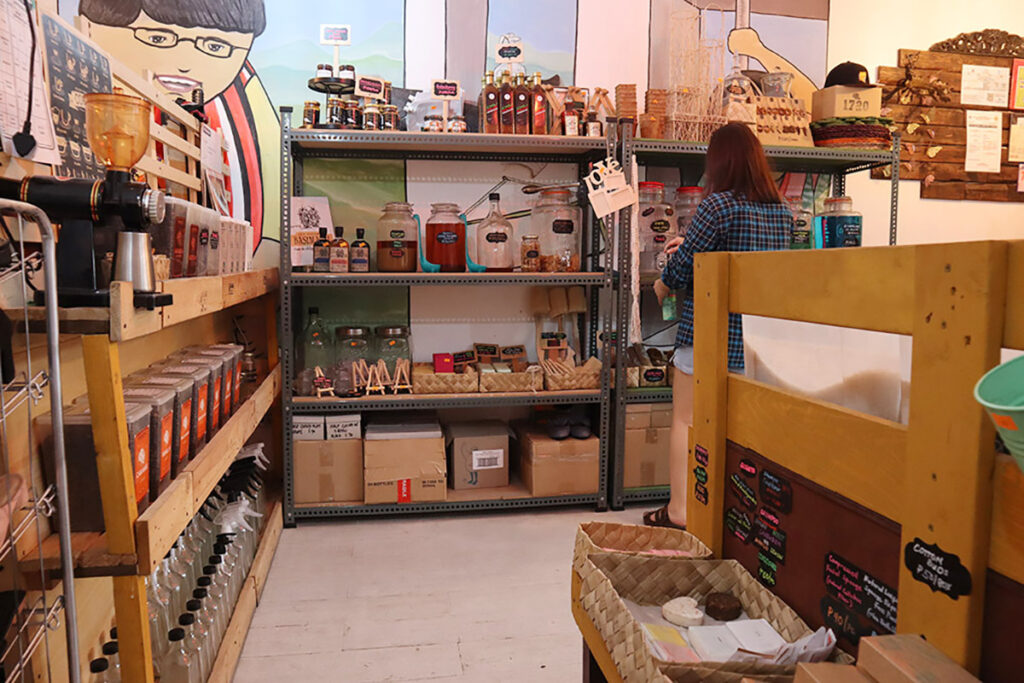 "It was a gamble to open a store at this time. But, we grabbed the opportunity when one of the spas here in Maginhawa Street closed sometime in November 2020," he added.
They decided to open the shop near their home to encourage the community to reuse containers, rather than having old bottles end up in the growing landfills.
"After the first lockdown, we thought, since we were both underemployed at that time and with some savings, we decided to finally open Maginhawa Eco, a low impact sari-sari store with the banner, 'bring your own lalagyan' to help promote re-using, recycling, and even up-cycling, seeing that there's an apparent increase in the use of single-use plastic, especially during the onslaught of the pandemic."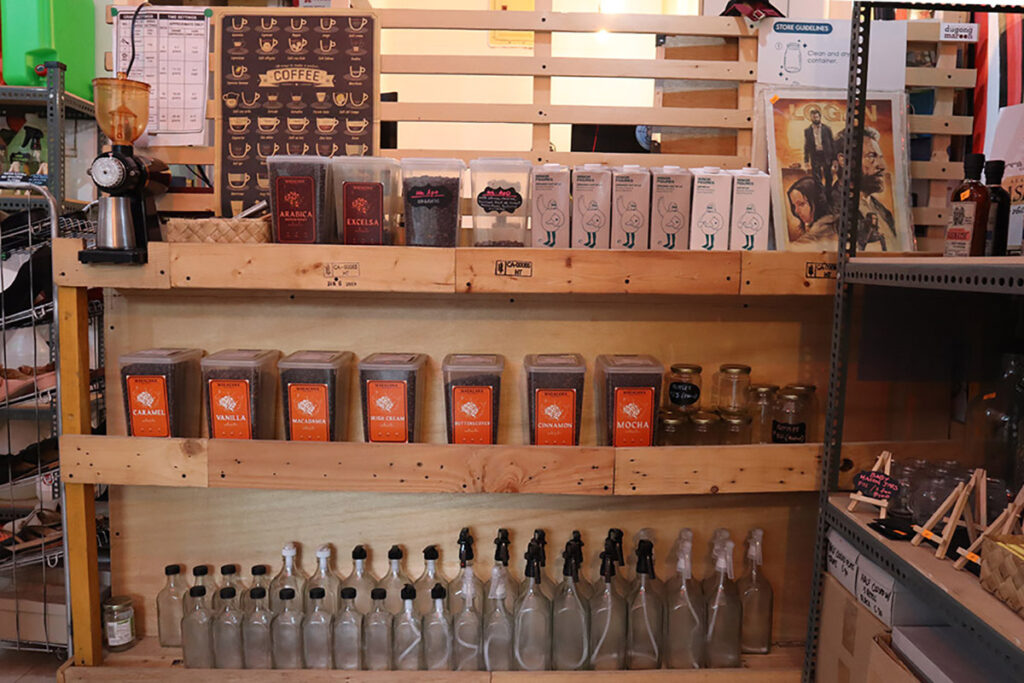 While most zero-waste stores take the minimalist approach, the Maginhawa Eco Store has more of an artsy and Bohemian flair.
"As we were renovating, we were thinking of a point of interest for the store, also an excuse to have our friends release their creative wits and fill our walls with inspiration. I contacted AG Saño, a long-time friend from our Dolphins Love Freedom Network days to help us do a mural," the store owner added.
The couple also partnered with friends Noriel, a mechanical engineer and a teammate in Brazilian Jiu-Jitsu, and Eloisa, a filmmaker, and an org-mate in LIRA, an NGO that promotes Filipino poetry.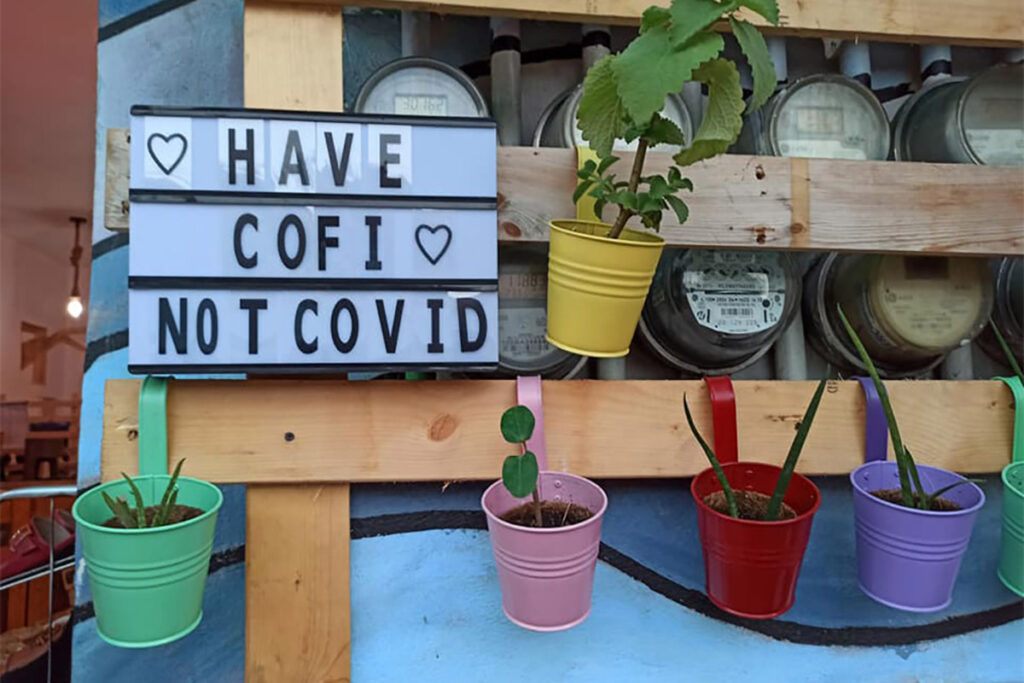 The Maginhawa Eco store sells locally sourced products from different communities, like heirloom/special/organic rice from Negros, adlai raice, free range eggs from Batangas, raw peanuts and munggo beans from Isabela, dried alamang from Aparri, handmade soaps, and more.
Coffee lovers can get whole or ground beans here from all over the archipelago as well, rich, single-origin coffee from the highlands of Kalinga, Sagada, and Benguet, and the south, Mt. Apo, Mt. Matutum, and Mt. Kalatugan in Mindanao.
"We also carry a unique and local tea called roselle tea from Camiguin. All our beans and peanuts are from Cagayan Valley, a variety of flavored kinds of vinegar from Central Luzon, and honey from Pangasinan. Soon, will have kombucha tea by Gayuma Kombutsaa from Los Baños, Laguna," according to Dax.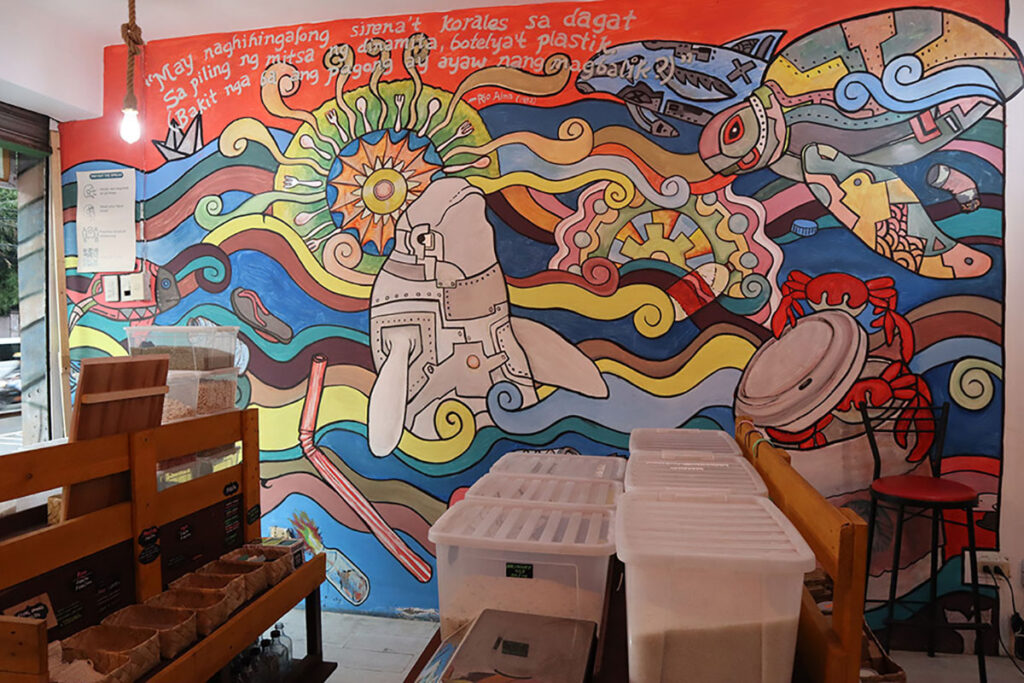 There are a lot of interesting finds in the shop, some of which are the result of "lockdown projects" like handmade/artisan soap, organic shampoo and conditioner bars. They also carry various arts and crafts, hand-made utensil wraps with bamboo utensils, biodegradable cling film and dish sponges, and bamboo-based cleaning brushes and toothbrushes, with hand-made baskets and pots, bags and placemats from Bicol.
The refilling station, which revolutionizes the "tingi" system where people can buy items depending on their needs and budget, is a first in the neighborhood.
"It's a dream to see customers bring their own containers when they ask to refill their disinfectant, 70% alcohol solution, all-natural fabric conditioner, liquid and powder detergents, hand soap, hand sanitizer, organic bleach, dishwashing liquid," said Dax.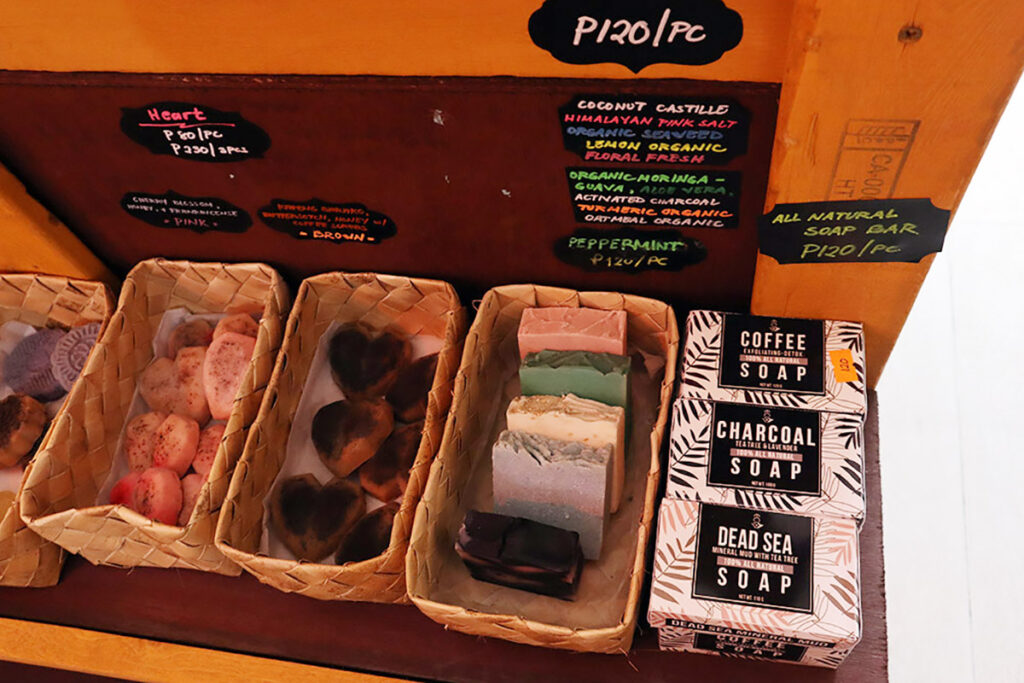 All items are costed by weight minus the packaging. Customers who just happen to pass by and would like to purchase items can also buy containers like cassava bags or upcycled kuwatro kantos bottles, which they can reuse.
As part of their advocacy towards sustainability, the shop most recently added bicycles from Padayon Bikes, a locally conceptualized brand that provides mountain bikes at a very affordable price.
They also have their own version of a community pantry for bookworms.
"Our little free library is a part of the world's largest book-sharing movement littlefreelibrary.org. We encourage our customers to get a book and donate if they have some books at home they'd like to share with the community. However small, it surely surprises our customers because we are so used to borrowing, if not buying books. If you're lucky, you may get one or two of your favorite titles too!"
The Maginhawa Eco Store is currently offering a 10% discount to frontliners and those who are fully vaccinated (with vax cards), as well as any customer who visits the store by bicycle.
Maginhawa Eco Store is located at 16A Maginhawa Street, Diliman, Quezon City. The shop is open for in-shopping daily from 10 am to 8 pm. Customers may also order through the shop's Facebook and Instagram account or contact: 0270021997.
(All photos by Kara Santos)