Real estate developer Property Management Inc. (NEO) is eyeing to get four more of its intelligent office buildings in Taguig City certified as net zero by the Philippine Green Building Council within the year as it renewed its renewable energy supply deal with Aboitiz Power Corp.
NEO and AboitizPower have renewed their long-term retail supply contract to supply of clean and renewable energy for NEO's seven buildings in Bonifacio Global City, Taguig.
Under the new contract, NEO will be supplied 13.14 megawatts (MW) of capacity from AboitizPower's Cleanergy portfolio.
NEO president and CEO Raymond Rufino said the deal with AboitizPower since 2013 has supported the company in achieving net zero certifications for its buildings.
"Given our current climate crisis, sourcing and utilizing only renewable energy is more critical than ever. Net zero energy and reducing the carbon footprint of our buildings is one of our key sustainability commitments in addressing climate change and AboitizPower has been a key partner in our current success," he said.
In the past year, NEO also achieved five-star certifications for net zero carbon energy in three of its buildings—namely One/NEO, Four/NEO and Six/NEO—under the Philippine Green Building Council's Advancing Net Zero Rating Scheme (ANZ/PH) pilot program, which verifies a development's net zero carbon energy emissions.
The remaining four buildings in its portfolio are also in line for certification within the year, Rufino said.
"We look forward to our continued partnership with AboitizPower as we work collectively in advocating for net zero across the Philippine real estate industry," he said.
NEO is the first property owner and developer to have completed its entire portfolio with five-star certifications under the Building for Ecologically Responsive Design Excellence (BERDE) program, the nationally recognized green building rating system.
Meanwhile, NEO is looking to receive the same five-star certifications for its four remaining facilities and is currently working on a "Zero Carbon Champion" pilot program with the International Finance Corp. (IFC) under their EDGE Zero Carbon rating tool.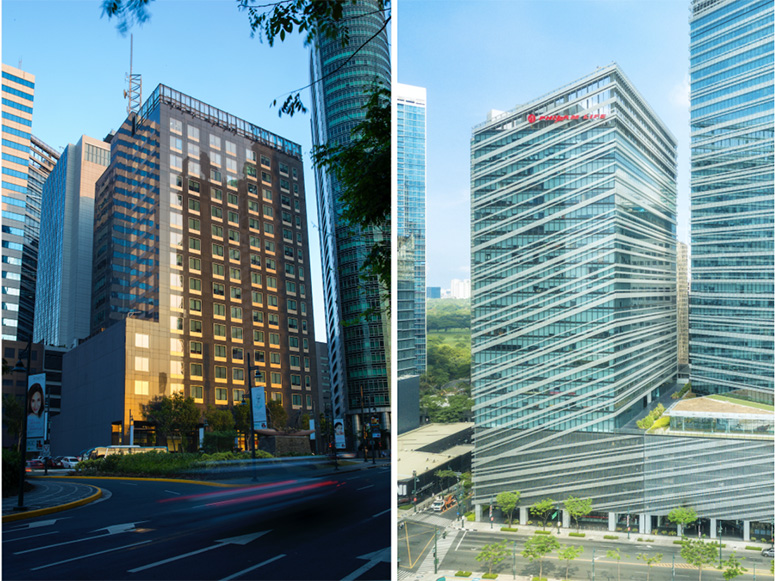 Last year, NEO's seven intelligent office facilities were supplied with 14.5 MW of geothermal energy from the power company's renewable subsidiary AP Renewables Inc., specifically the MakBan Geothermal Plant located in the provinces of Laguna and Batangas. In 2019, the deal covered the supply of 13.5 MW.
AboitizPower said its renewed partnership with NEO is a testament to the continued growth of the country's renewable energy market, highlighting the role of various businesses and organizations in building a more sustainable future.
"NEO has been a partner of AboitizPower since the opening of the retail electricity market in 2013. We are excited about the next phase of our partnership and look forward to joining NEO in addressing the global climate crisis not just through net zero carbon emissions, but more so in supporting their sustainable management practices through our energy services and community programs," AboitizPower first vice president for commercial operations Juan Alejandro Aboitiz said.