Because of the conditions presented by the global pandemic, Filipinos have become used to working remotely from home. This has created a shift in mindset, where what used to offer shelter at the end of a long day at the office now serves double function as a workspace and as a place where families stay together almost 24/7 in order to stay safe.
This has also led to an increased interest in properties that are located outside of congested Metro Manila, where wide open spaces make it possible to observe physical distancing better. This move to less crowded areas puts priority on physical health and mental wellness, since there are more spaces for safe physical activities but there is also peace of mind that one gets from not being confined by four walls.
Convenience and comfort
As an answer to the current situation, Cathay Land is continuously developing its 250-hectare South Forbes Golf City township which embodies mindful living by making sure that residents enjoy their stay at home arrangements within a community that offers both convenience and comfort.
South Forbes Golf City is Cathay Land's integrated mixed-use community composed of townships and estates that cater to a rising demand from those looking for alternative options outside the metro. While it is easily accessible with only a short travel time to Makati or BGC, it is master-planned to minimize the need to drive out to Metro Manila, following the principle of "15-minute cities" that has been put forward by Sorbonne Professor Carlos Moreno. This movement advocates the creation of a city of neighborhoods, in which workers find everything they need in terms of work, retail, and leisure within 15 minutes of their home.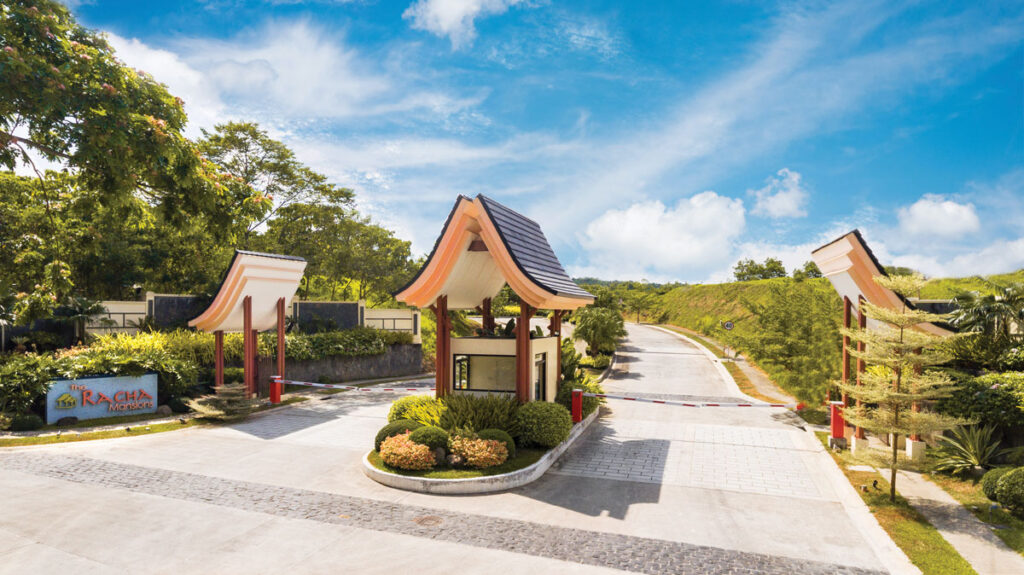 At South Forbes, all locations, amenities, and essential daily needs of homeowners are only a 15-minute walk or bike ride away—including workplaces, schools, shops, restaurants, churches, and parks. The Westborough Town Center houses Marketplace grocery, Coffee Bean and Tea Leaf and Anytime Fitness, which are accessible by walking or biking, while Solenad Nuvali, S&R Sta. Rosa, Shopwise Sta. Rosa, and Vista Mall are just a short 5-10 minute drive away. As the restrictions ease, bargain hunters will also be thrilled by the selection of fashionable items that are available at the Acienda Designer Outlet located along KM. 48 Aguinaldo Highway near the Silang-Tagaytay border.
There are likewise academic institutions nearby like the Chiang Kai Shek College – South Forbes Campus, St. Scholastica's College Westgrove, South Forbes City College, De La Salle University Laguna, UST Laguna, Miriam College Nuvali, Adventist University of the Philippines, Ateneo Graduate School of Business, The Beacon Academy, and Brent International School. Medical centers such as The Medical City South Luzon, and Qualimed Hospital Sta. Rosa are nearby, while places of worship such as the St. Benedict Parish Church and St. John Bosco Parish Sta. Rosa can also be found in the area. For those who like hitting the links, South Forbes has an 18-hole world-class golf course that offers free membership for homeowners.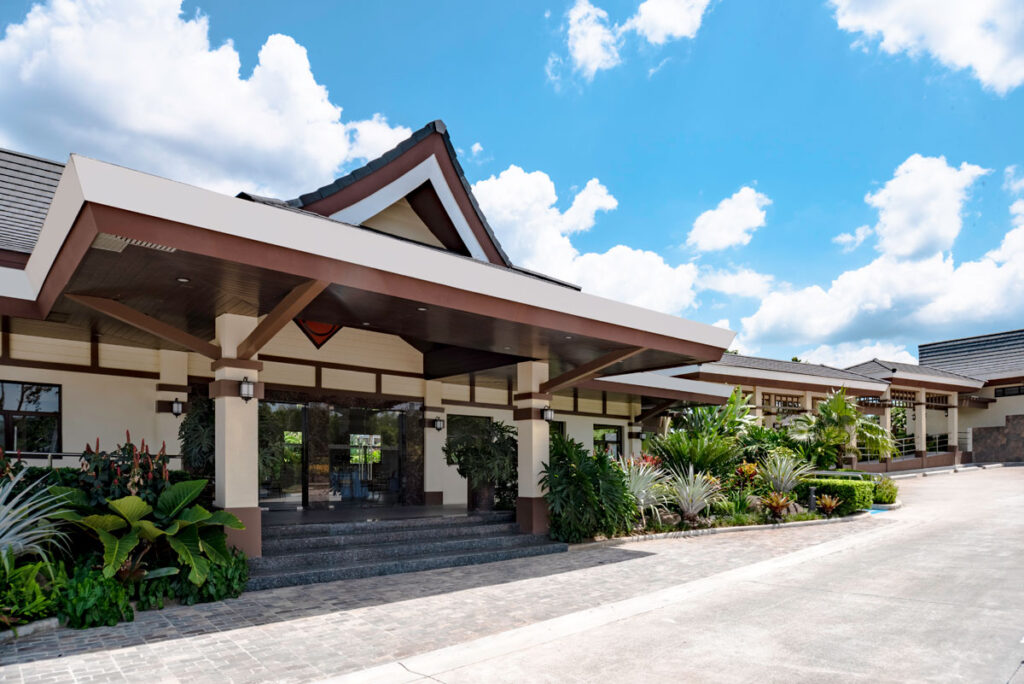 "Our South Forbes community has access to amenities, restaurants, exceptional healthcare, a prime location, and of course beautifully-designed residences, with a one-of-a-kind golf course," noted Ng. "It is as close to the traditional city living as you can get, but with so much more added benefits which promote an overall better quality of life," says Cathay Land President Jeffrey Ng.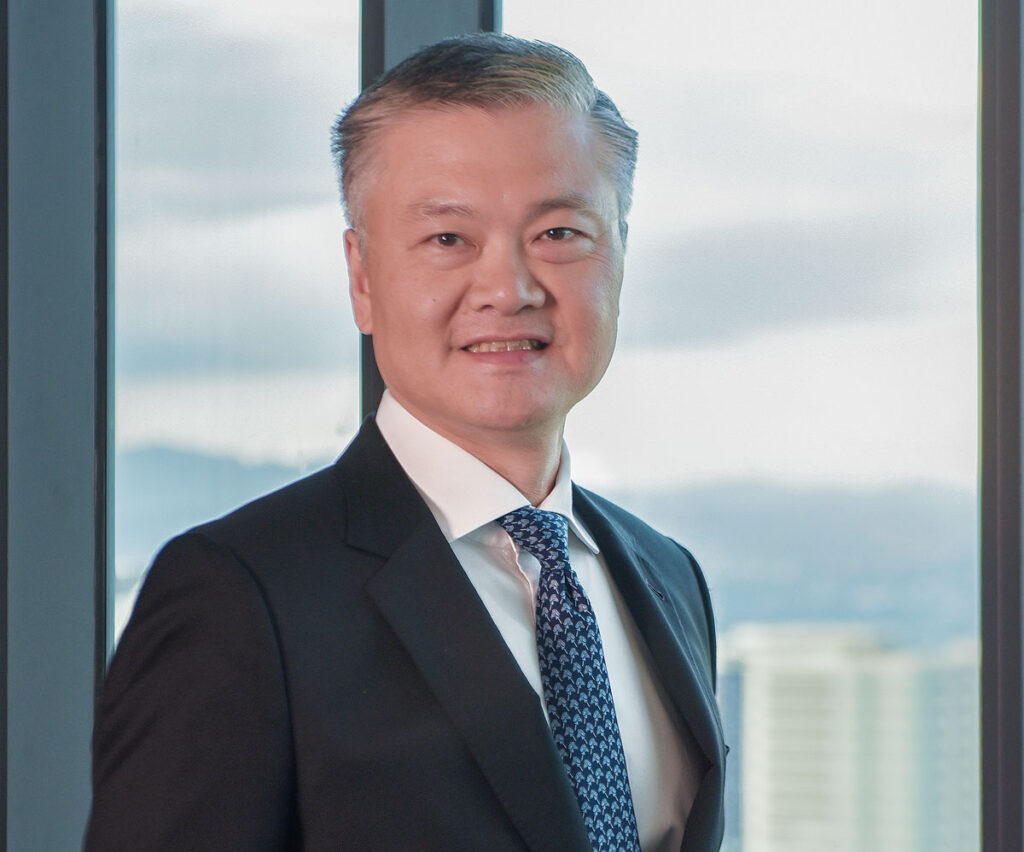 The Cavite Light Industrial Park or CLIP is also only a short distance away for those looking to build their businesses in the area particularly in manufacturing, assembly, logistics and warehousing. Homeowners who still have to travel to the Metro for work have easy access to the South Luzon Expressway (SLEX), the Cavite-Laguna Expressway (CALAX), and the upcoming Cavite-Tagaytay-Batangas Expressway (CTBEX).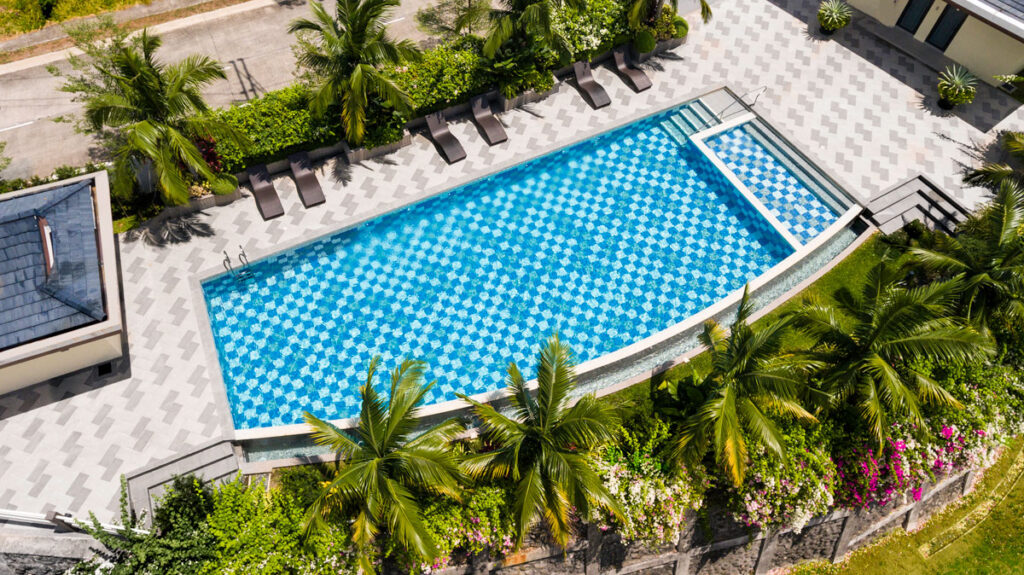 Elevated suburban living
The Racha Mansions at South Forbes Golf City is the fourth among the roster of premiere developments under the South Forbes Mansions category. Its Thai-inspired homes promise a healthy sense of community with spaces that are designed to delight.
Due to its high elevation, the project towers over the rest of the township and offers much-needed retreat from the daily congestion and rigors of city life as residents enjoy a temperate climate and fresh air coming from the nearby mountainous region of Tagaytay. The project integrates high altitude serenity with local features and modern luxuries to create a sanctuary that is perfect for those who want to live in an elegant home with a relaxed ambience that can only be found among the wide open spaces of the South.  
Set on a plot starting at a flexible 221 square meters, lot buyers can have additional dens configured based on their wants and needs. "Even when we started selling our previous project of Bali Mansions in 2004, we included a multipurpose den in the design of our model mansions. They could turn it into another living area or a playroom for the kids. Such a design move then makes it even more prescient now, I can just imagine that our homeowners have converted the space into a viable home office setup," shared Ng.
Ng also says that trend towards multipurpose spaces has accelerated as people seek places to work undisturbed and enjoy moments of privacy at home. People increasingly want "a place where you can work, distance yourself from the world, and feel safe," he said. "Our Racha Mansions designs balance ruggedness with elegance and an appreciation for living in a dramatic, elevated location. We also think a lot about the diversity of spaces in the home, striving to create environments that are grand and open as well as cozy," explained Ng. "Exclusivity, privacy, and the ability to customize spaces to exactly what a buyer desires sets The Racha Mansions apart from any development in Cavite."
Located within the 250-hectare South Forbes Golf City, The Racha Mansions is distinguishable from the other upscale communities in the sprawling development through its main entranceway that features Thai-Buddhist architecture, complete with curved high roofs with sharp tops and sloped eaves. Besides the main entranceway, there's also a Sala Thai-themed clubhouse that can support multipurpose activities such as intimate gatherings with family and friends.
Other attractions include amenities such as a basketball court, parks, playgrounds, and an infinity pool that overlooks other South Forbes developments. The development also features enhanced pedestrian trails and recreation paths for biking and strolling. These offer residents the opportunity to enjoy physical activities that are also ideal for maintaining the balance that is needed for good mental health. Owners who love to golf are also entitled to a free membership to the golf club. Every aspect of the community is taken care of by South Forbes' residential staff, including 24-hour security and maintenance services.
With the enthusiastic market response to the The Racha Mansions project, Cathay Land has opened its second phase, expanding the total development size to approximately 11 hectares and will showcase an additional 31 residential lots with lot cuts ranging from 221 to 515 square meters. Despite the additional 31 new residential lots, the prime location will house a maximum of only 198 lot owners.
"Recognizing the prevailing uncertainties in the environment, we have quickly pivoted to broaden our residential offerings to support future growth and build business resiliency. Over the past few years, we have been growing our presence in Cavite by focusing on our township development at South Forbes," shared Ng. "Moving forward, we aim to expand our development footprint in order to reach out to various market segments," he added.
While previously, those looking to buy property outside of Metro Manila wanted these as their "weekend getaway" or "second home" Ng shares that their buyers are now looking at their South Forbes Golf City property as their primary homes where they can work and enjoy time with their family in safety and comfort. "The pandemic has acted as a catalyst for people who were already thinking of moving to the suburbs," said Ng. "Given our project's strategic location, our highly attractive prices, and flexible payment schemes, this project offers our clients a high amount of value for their money." With lots averaging only Php 35,000.00 per square meter and with a variety of payment options available, a luxury lifestyle complete with first-class amenities and an ideal suburban location has never been more attainable. "Providing the ultimate in elevated outdoor living and golf course views, The Racha Mansions will undoubtedly appeal to buyers seeking a single-family home with all the conveniences of multi-family living," said Ng.
* * *
For more information on Cathay Land's The Racha Mansions project, please call (0917) 635-3333 or visit www.southforbes.com.