2020, though a year of challenges, proved to be a lesson in perseverance, resilience, and adapting to changes. It's no secret that businesses took a hit this year and the real estate industry was not spared from the pandemic's effects. Construction was put on hold, operations had to be adjusted, and the customer's journey of buying a home had to be revisited, too.
True to its values of working with purpose and striving for innovation, Century Properties rose above the hurdles by quickly addressing the roadblocks set by the times. From ensuring its employees and workers' safety, to further boost its digital efforts to keep homeowners informed, the company continued to be of serv, – delivering its commitment to building life-enhancing properties and helping clients own home.
#CenturyAtYourService
When the country was put under strict quarantine measures, the company ensured that its fronliners are ready to serve while also keeping them safe. CPG's service champions in all its residential communities and establishments at Century City Mall and Centuria Medical Makati – from the concierge and security staff to the engineering, property management officers, and housekeeping teams – continued to report to duty despite the trying times, making certain that each property is running smoothly. Aside from having safety protocols in place, the frontliners were also housed nearby to go to work without worrying about transportation.
A convenient digital homebuying experience
Recognizing the need to meet clients on another platform, the company amped up its digital efforts, letting clients know they can still find the home of their dreams in these times. Taking safety into consideration, CPG enhanced its websites to include virtual tours – allowing potential homeowners to view the properties without going to the location. They cane the amenities and look around the neighborhood and tour the available units, dressed or bare. What's better is that they can chat with a property specialist to discuss payment terms and bring contactless selling to a whole new level.
Going above and beyond these services, the company also introduced the Client Credit Assistance Program, which guides clients on the requirements needed when applying for a home loan in any of its accredited banks. It also developed CORA, the Customer Online Records Assistant, where homeowners can receive updates about their Century home, track receipts and documents, and pay monthly amortizations via credit card.
Business as usual
Despite the challenges, Century Properties soldiered on and pushed through with its business expansion plans. Aside from growing its commercial leasing business and affordable housing portfolio, it also maintained the healthy sales of its in-city vertical developments.
The company posted P1.6 billion in reservation sales for the first half of 2020, equivalent to 1,925 homes or 651 units under its in-city vertical developments business and 1,274 house and lot units under PHirst Park Homes.
PHirst Park Homes, the company's affordable housing brand, launched its sixth and seventh horizontal community this year – in Nasugbu, Batangas, and Magalang, Pampanga, respectively. PHirst Park Homes has maintained its sales momentum, posting reservation sales worth P3.120 billion from its first six projects in Cavite, Laguna, Bulacan, and Batangas for the first six months of 2020. Meanwhile, for commercial leasing, CPG acquired the 40-percent stake of joint venture partner Mitsubishi Corporation's subsidiary in the PEZA-accredited Century Diamond Tower in Makati City.
CPG also completed projects in addition to these accomplishments, turning over 1,200 units this year. Another 1,600 units will be turned over from February to April in 2021 as well. Construction is currently on-going at Commonwealth by Century in Quezon City, Batulao Artscapes in Nasugbu, Batangas, and Azure North in San Fernando, Pampanga.
Health and safety first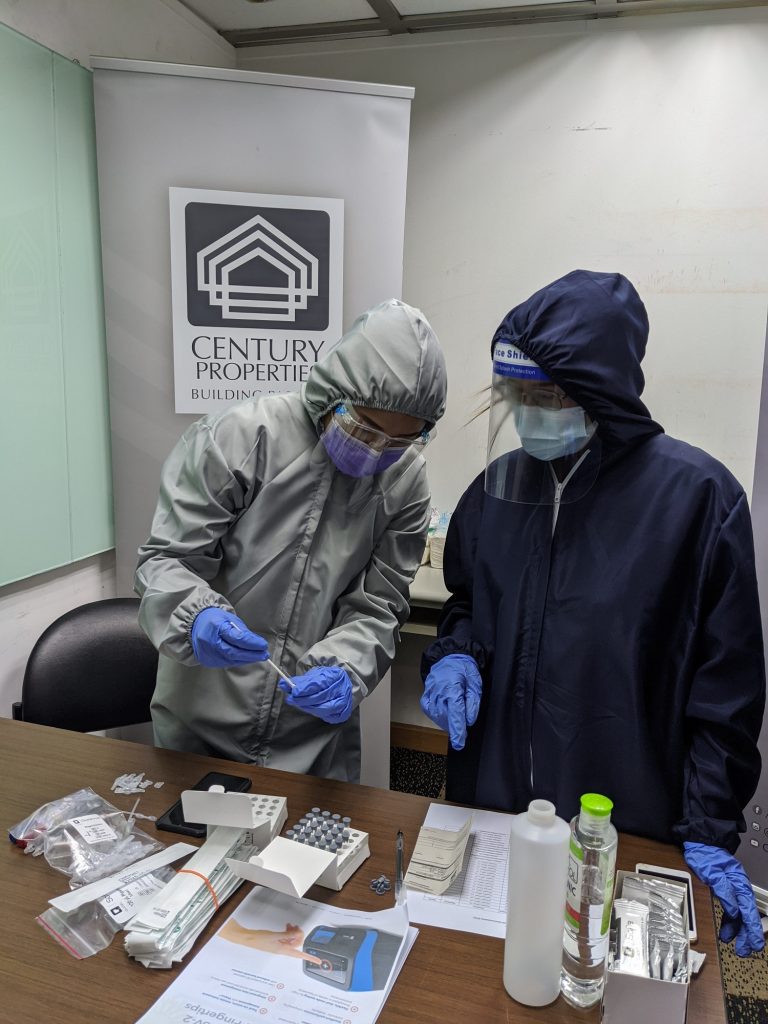 With its employees' health, on-site personnel and construction workers as one of its priorities, the company extended assistance by providing additional resources, setting up flexible work arrangements, and conducting regular testing. Before resuming construction in its project sites, workers and employees underwent testing, and protocols were put in place to avoid the virus's spread.
CPG's three-step test levels include the Cellex antibody test, the RT-PCR test, and the Sofia 2 antigen test. Sofia 2 provides results in less than 20 minutes with 100 percent specificity and 96.7 percent accuracy. The same test is offered at Centuria Medical Makati in partnership with LabX Corp. via drive-thru service.
Additionally, the company temporarily closed and deferred the opening of its 310-room hotel operation at Tower 6 of Acqua Private Residences to protect staff and guests and protect stakeholder interest.
The company practiced good corporate citizenship by extending help where needed. CPG contributed to converting the Philippine Sports Stadium in Bulacan into a COVID-19 mega testing facility with a minimum testing capacity of 1, 500 per day. Just recently, it also helped expedite the purchase of up to 3 million vaccines together with more than 30 other companies through a tripartite agreement with the government and AstraZeneca.
In the spirit of bayanihan, the company also started relief missions to help those affected by recent calamities. After a successful community-wide donation drive that reached those affected by the Taal volcano eruption, the company did the same to aid those displaced by Typhoon Ulysses. Through the collaborative efforts of the different companies under CPG – including Century City Mall, Century Properties Management, Inc., Centuria Medical Makati, PHirst Park Homes, and the communities under Century City Estates Association, Acqua Private Residences, Azure Urban Resort Residences, and the Residences at Commonwealth – relief goods were distributed in evacuation centers in Rodriguez, Rizal; Marikina; and San Fernando, Pampanga.
A better year ahead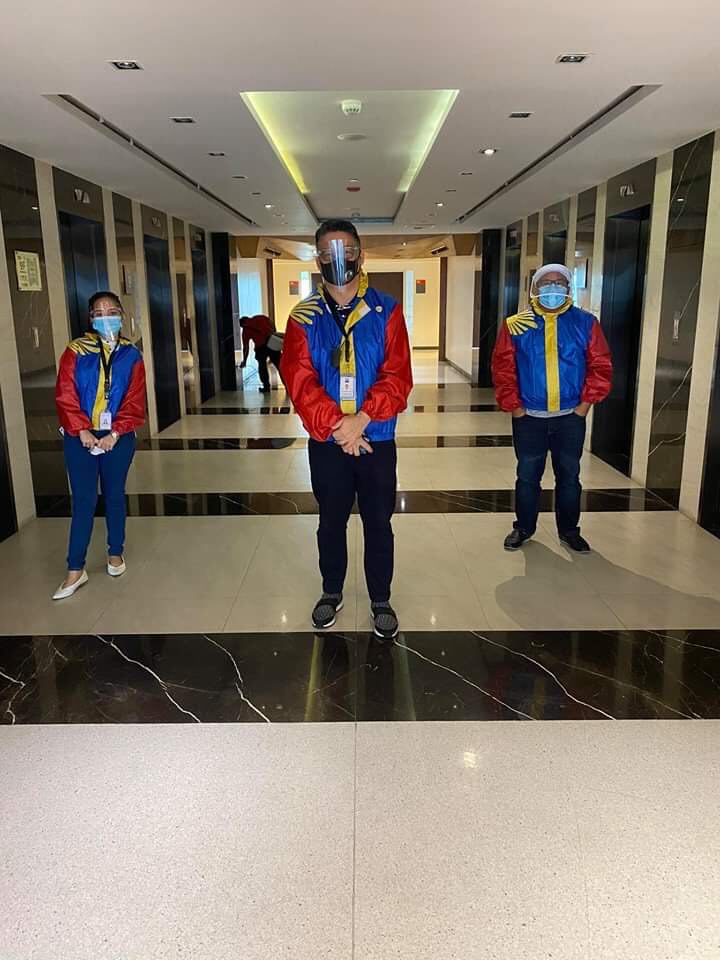 As we prepare for 2021, Century Properties is ready to take on the year with optimism, guided by the three core principles of Innovation, Resilience and Growth, and Sustainability. The company will continue to realign its strategies to meet the changing consumer needs and be of better service to its customers.
Recognizing that there will be economic challenges, CPG will remain strong by diversifying its portfolio for further expansion while reducing its carbon footprint and creating buildings with the future of the planet in mind.
They say the only constant thing in life is change, and to respond to the changing times, Century Properties will remain agile – looking for ways to do things better in the service of its clients and stakeholders. Beyond building passion, which the company is known for, it will strive to have a lasting impact as it creates a New Generation Real Estate. #