The bathroom is an essential part of our home, but sometimes we overlook equipping it with the right fixtures and accessories that fit our needs and design preferences. We don't think much of it and, most of the time, settle for less, especially when it comes to water closets or toilets. We do not realize that buying the right one is a worthy investment. So if you want to know what you should consider when upgrading your water closet, toilet bowl, or flush toilet, refer to this shopping guide for help in choosing the perfect fixtures for your bathrooms.
Pick the right shape
There are three basic bowl shapes: elongated, round, and square. Round and square-shaped toilet bowls are compact in size and measure between 16 to 17 inches. Compact-sized toilet bowls are best for small bathrooms. In contrast, elongated toilets are typically 2 inches longer—18 to 19 inches, making it more comfortable to sit on.
Check the flushing performance
There are various types of toilet flushing systems: single, dual, siphonic, touchless, and intelligent flushes. Single-flush toilets are the most common flushing system—they only have one flush mechanism. Dual-flush toilets are water-efficient and have two flush button options: a half flush for liquid waste and a full flush for solid waste. If you want a quieter and more powerful flush, you can opt for a siphonic flush, which has a long and narrow S-shaped trap way. This cleans the toilet bowl thoroughly and ensures nothing is trapped. If you're after safety and hygiene, go for a motion-sensor activated toilet. Touchless and intelligent toilets automatically flush when you wave your hand near the sensor.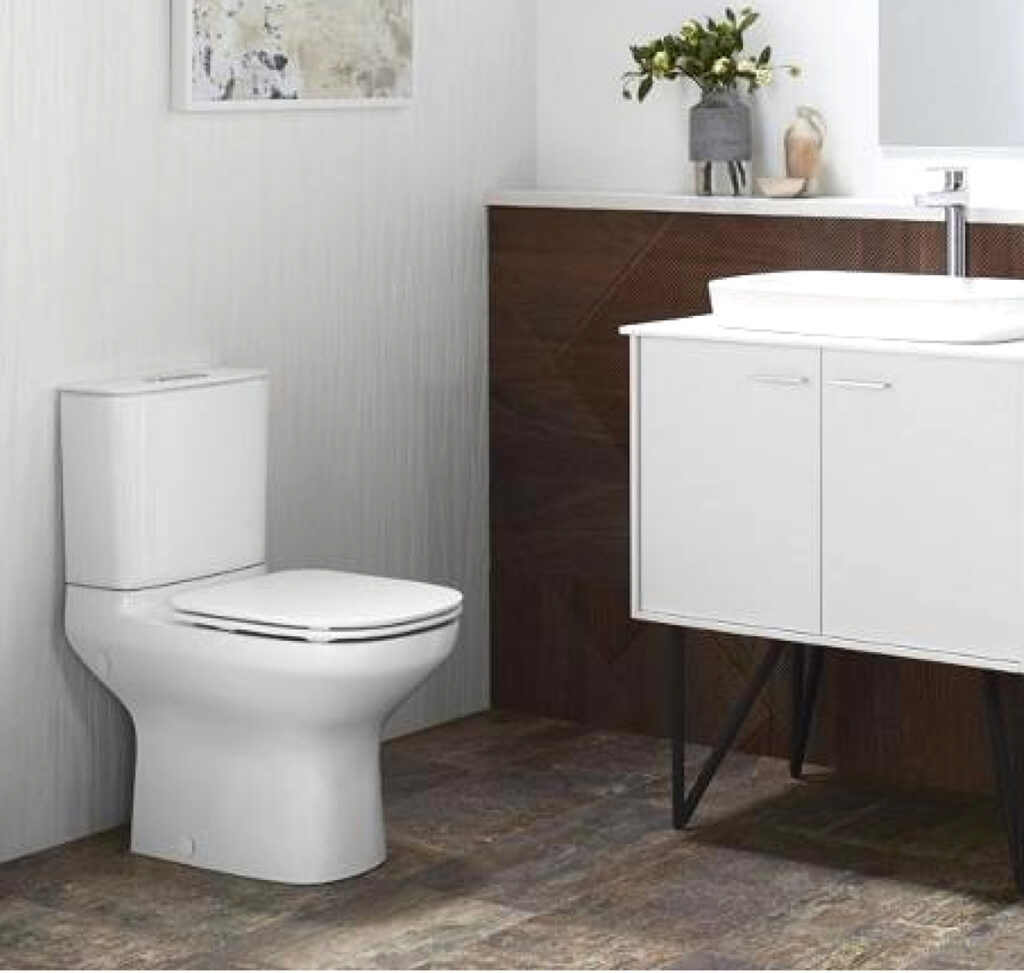 Select the ideal design
You can pick either the one-piece or two-piece design. A one-piece toilet is perfect for a bathroom with limited space. It is easy to install, clean, and maintain. A two-piece toilet is preferred; it is also more economical. Unlike the one-piece design, its bowl and water tank are installed separately.
Decide on the type of installation
Lastly, you need to choose whether you want a floor-mounted or a wall-hung toilet. A floor-mounted toilet is the standard installation type where the bowl is connected to the floor. If you want a more traditional and classic design, this is an excellent choice. But if you want to be more stylish and modern, a wall-mounted toilet is the way to go. It is easy to clean and space-saving since the water tank is built directly into the wall. It saves some space underneath the bowl.
Nowadays, there are various types of water closets or toilets available in the market so make sure you're picking the best one that can serve your needs for decades to come. Do not settle for less when building or upgrading your bathroom. Check out the wide selection of high-quality, water-saving, and efficient water closets and toilets from Wilcon Depot.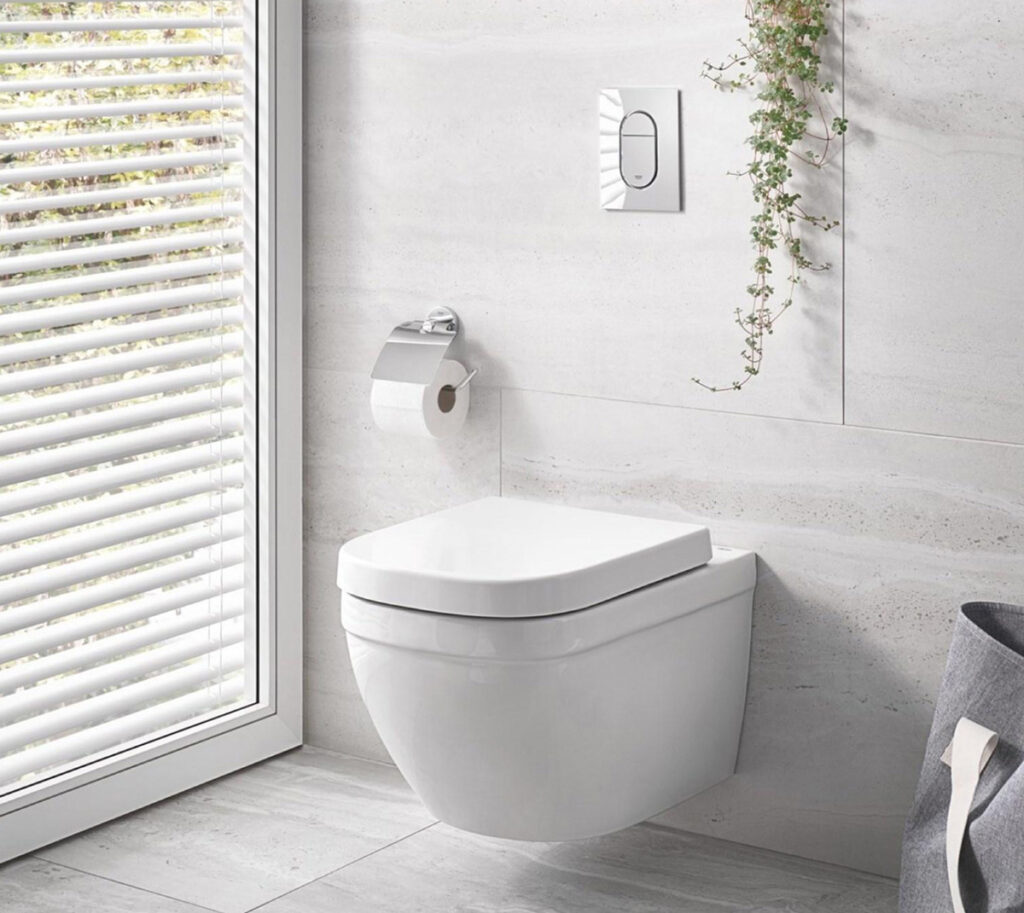 Homeowners and builders can shop at any Wilcon store nationwide, or shop conveniently at the Wilcon Online Store by visiting shop.wilcon.com.ph. Explore the limitless product categories that Wilcon offers: Tiles, Sanitarywares, Plumbing, Furniture, Home Interior, Building Materials, Hardware, Electrical, Appliances, and DIY items.
* * *
For more information about Wilcon, you can log on to www.wilcon.com.ph or follow their social media accounts on Facebook and Instagram. Subscribe and connect with them on  the Viber Community, LinkedIn, and YouTube.