People have been picking up different hobbies over the past year. From baking to learning a new language, we have found inventive ways to while the time away. And since there's still a lockdown, what better time to do a little home remodeling than now?
We don't have to have a grand overhaul to make things look fun and fresh. Little changes here and there can make a world of difference. From a new paint job to a few select pieces of furniture, we can certainly transform our home kitchen into the Pinterest board of our dreams, or at least try to!
Interested in remodeling your kitchen? Take a bit of inspiration from these top trends of 2021:
Add color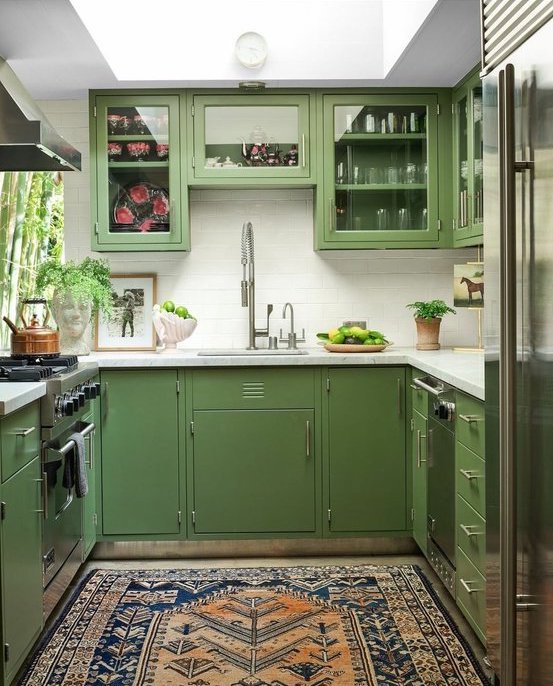 Who hasn't seen Dakota Johnson's iconic green kitchen? It's so lovely it evokes a sense of calm and warmth, thanks to the creative use of color. 
The green cabinets and the warm furniture accents just tie everything together to create a place that you can absolutely imagine making home-cooked meals in. It just shows that giving your kitchen cabinets a fresh coat of color can transform the area.
Don't be afraid to play with other colors, too. Using a primary color as a base and decorating to complement that color is a great way to liven up the space and make it look fresh. White kitchens are everywhere, so why not have darker cabinets and countertops for even greater contrast?
Two-tone kitchens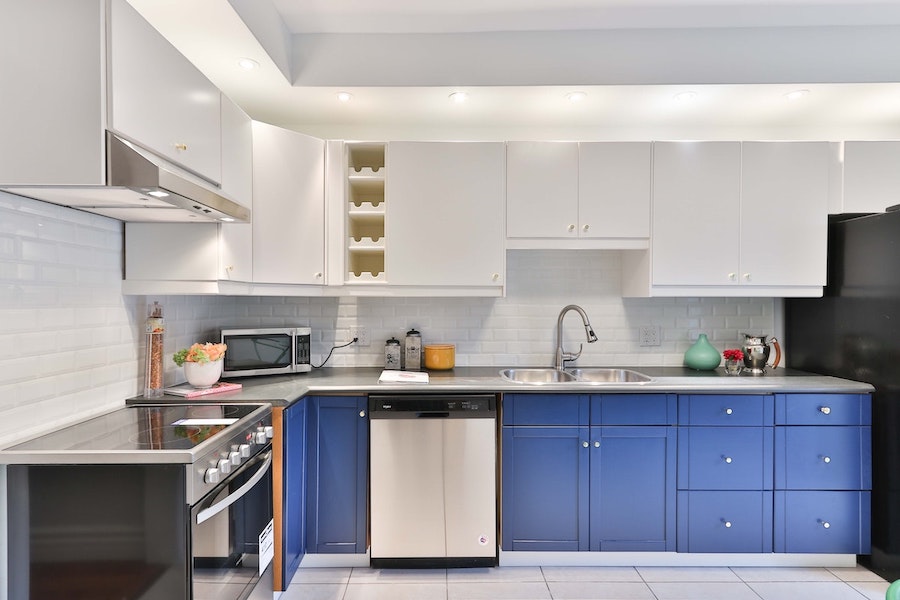 Speaking of color, two-tone kitchens are also making a splash. 
This takes adding color to another level by forgoing the need to have our kitchens and things be matchy-matchy but instead embracing the possibilities of color. Beyond just changing the color of your cabinets or walls, play around with different materials, textures, and finishes like wood or marble.
Shelves!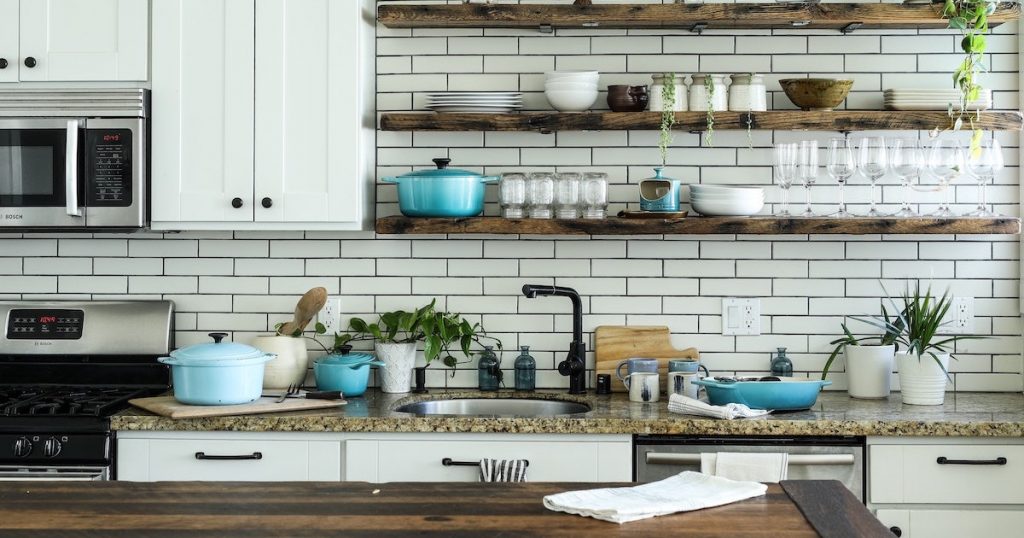 A lot of us are used to storing all our kitchen equipment and food items in cabinets and drawers. Pots and pans? Under the stove. Garlic and potatoes? Drawer to the left of the canned goods cabinet.
But shelves by themselves aren't a revolutionary concept. If you know how to work them into your kitchen space, you can really make the space look more open and tidy.
Some people fear losing extra storage, thinking that having wall shelves will make the space messier. Actually, open shelving can be a great way to motivate yourself to declutter your kitchen and to better organize what you already have.
Statement tiles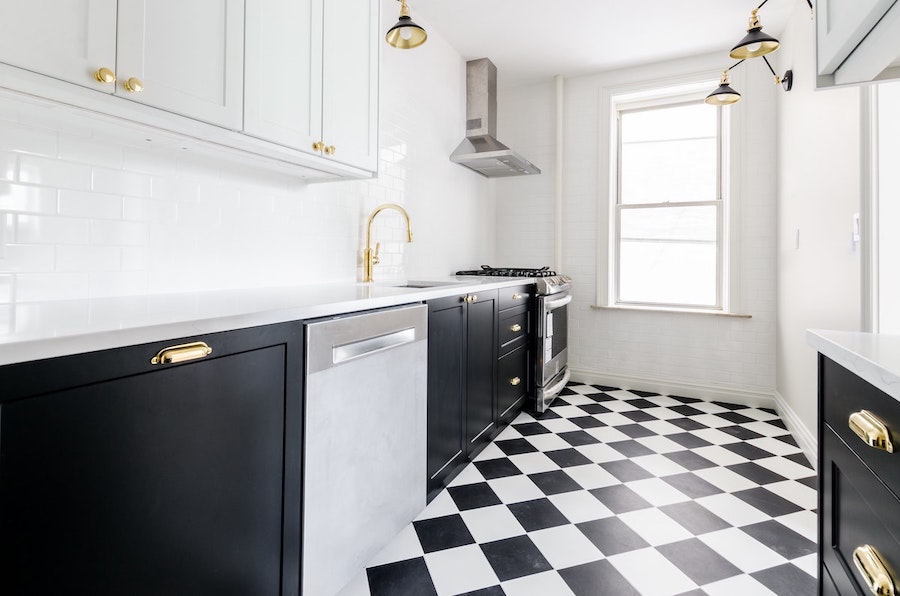 If you want to take it a step further, why not play around with tiles?
With so many lovely and inventive tile designs, why not incorporate them as a central part feature of your kitchen? Keep the rest of your kitchen simple and clean, and let the tile design do all the talking.
The texture and colors of statement tiles will be a subtle yet fabulous addition to your home kitchen. Statement tiles are in and they're a great way to add personality to your kitchen without going overboard and risking the whole space being too loud.
If you have an open-floor kitchen, they're also a great way to divide your kitchen space from the dining space.
Touchless faucets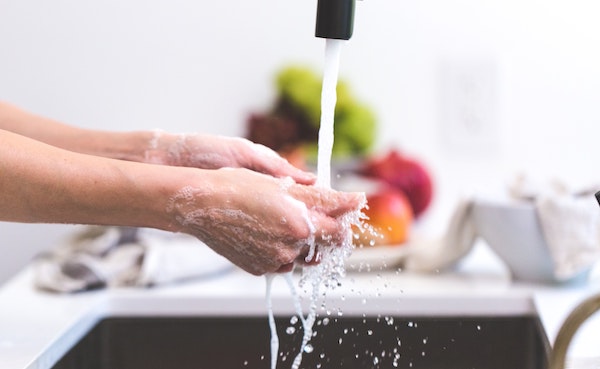 The importance of washing our hands and following health and safety measures cannot be stressed enough. While alcohol is handy on the go, nothing beats plain water and soap. 
Coming from the eco-conscious mindset, incorporating touchless faucets into our kitchens this 2021 seems like a fantastic idea. From motion control to touch-tap, these new and improved faucets are making their way into modern kitchens.
Trends may come and go, but with the wealth of design inspiration available to us, we can definitely create a kitchen that reflects our individual tastes and personality without breaking the bank.