Quadruple A developer DMCI Homes has completed the first two buildings of Oak Harbor Residences, the first project of its premium brand, DMCI Homes Exclusive, located along Jackson Avenue in Asiaworld, Parañaque City.
The first luxury waterfront property at the resplendent Bay City will begin accepting move-ins to the completed 16-story Lauderdale and 15-story Westport buildings starting this October through a sectional turnover process.
Thee two buildings' 262 units' turnover will start from the upper ground floor (UGF) to the sixth floor and followed by units from the seventh floor to the Penthouse.
DMCI Homes will strictly implement physical distancing and stringent health protocols to ensure everyone's safety for the turnover. Payment via online facilities and digital channels is also encouraged to ensure a convenient and safe move-in experience for unit owners.
Clients may also opt for a virtual turnover of their unit for their convenience and ease.
The construction of the third building, Aston, on the other hand, continues to progress well. The 15-story building, which has 164 units, is up for turnover in December 2021.
Launched in 2016, Oak Harbor Residences is the first project developed by DMCI Homes Exclusive, DMCI Homes' premium brand offering distinctive and superlative living experiences for a select clientele.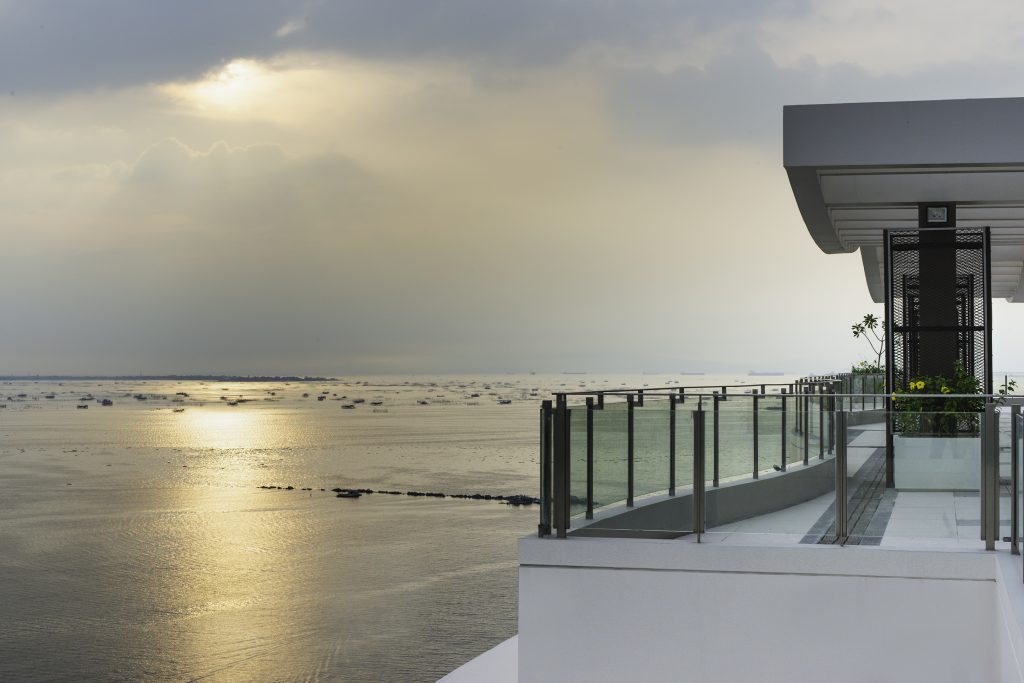 The property was a big seller immediately after it was put out in the market. With an introductory price between P9.9 million to P34 million, all units were easily sold out, contributing to the company a total of P6.7 billion in revenue in 2017. At present, Oak Harbor Residences units are valued at a price between P13 million to P50 million.
Many of its buyers were drawn by the combination of prime location and urban conveniences, as well as its offering of a spectacular Manila Bay view and cityscapes and luxe set of amenities tastefully designed to complement the light and breezy feel of resort-living. These include an audio-visual room, game area, fitness gym, and a swimming pool for each building.
Apart from an audio-visual room, Oak Harbor Residences also has big private spaces for family events, parties, and gatherings.
Unit owners may choose to have intimate gatherings at the Altana Hall or throw a big party at the 554-square meter (sq. m) The Marella Deck—the biggest enclosed Sky Lounge among DMCI Homes properties.
The 11,871-sqm property also includes a garden atrium, open-air lounges, roof deck gardens, proprietary Lumiventt® Design Technology, which allows maximum natural light and airflow within the building and home units through single-loaded hallways, three-story-high Sky Patios, and breezeways.
This healthy building design reduces electricity usage and brings positive health benefits under cross-ventilation and natural illumination.
Additionally, technology-enabled services such as property management services app and thermal scanners will likewise be made available for residents' convenience and safety.
As technology has become an everyday necessity, DMCI Homes has taken the initiative to have common areas of the property covered by Wi-Fi to let residents enjoy Internet connectivity, whether lounging by the pool area or working out the gym.
DMCI Homes will also soon harness the use of an intercom system that allows residents to see and speak with their visitors at the building entrance through their smartphones.
For everything else, there is always concierge services to address most of the dwellers' needs.
To learn more about DMCI Homes Exclusive, visit www.dmcihomes.com or call (632) 5324-8888.