Living up to the notable properties Rockwell Land has developed over the years, Rockwell Workspaces also provides premium office spaces in the most ideal locations.
The unsettled times urged us all to rise above the challenge, find new ways to thrive and reimagine how work can be done.
While others have tested the waters of the work-from-home arrangement, leaders across all industries continue to see the role physical offices hold when it comes to promoting collaboration and cultivating healthy corporate culture.
Therefore, offices are slowly transitioning into a destination with a purpose. From a place where one sits and works all day, it is gently becoming a venue where leaders train a new breed of professionals, important ideas are born, inspirations are shared, and huge milestones are celebrated.
With this, workplace decision-makers have also realized the need for better and more resilient spaces, one that stands with character amid an amenity-filled central location. This is where Rockwell Workspaces comes to mind.
Living up to the notable properties Rockwell Land has developed over the years, Rockwell Workspaces also provides premium office spaces in the most ideal locations. One of its most notable spaces is 8 Rockwell along Hidalgo Drive, Rockwell Center — the less dense yet ever-vibrant side of Makati.
Since its launch, 8 Rockwell has been providing conducive workplaces to a mix of tenants — from start-ups and medium enterprises to big corporations. Aside from spacious layout cuts, it further enhances the work-life of employees and executives, given its proximity to major thoroughfares, commercial spaces, and other CBDs. It enjoys a 93.17 average escalation rate compared to its initial selling price, thanks to the premium Rockwell brand and its strategic locations.
The workspaces in 8 Rockwell, Rockwell Business Center Sheridan, and Rockwell Business Center Ortigas command high rental rates similar to those in main CBDs.
Following its success, the company is also set to open more office spaces in the coming years. Rockwell's office and leasing arm ups the ante of the Makati office market as it introduces Podium Offices, which also rises within the Philippines' foremost financial hub. This newest endeavor ticks all the boxes, desires and needs of the finest, modern-day professionals.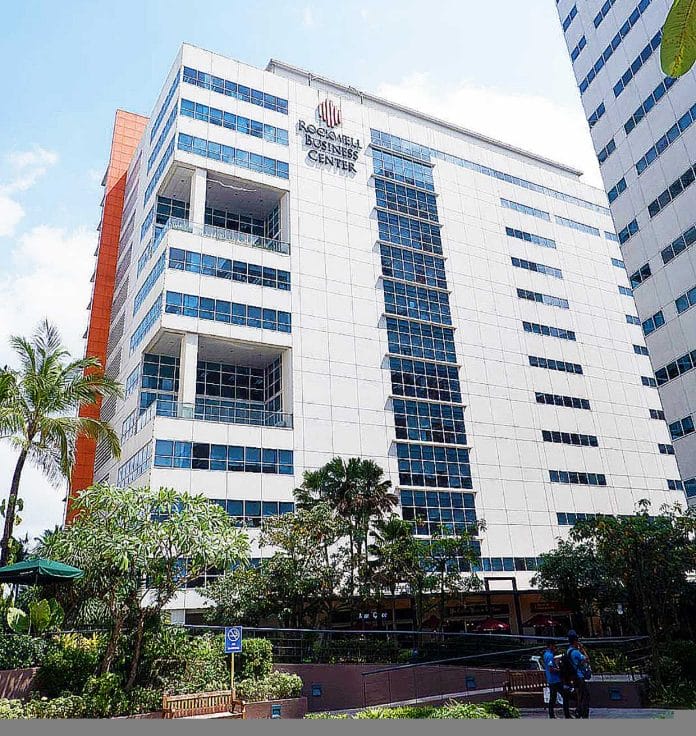 The Podium Offices are also tucked on the second and third floors of Lorraine, Kirov, Sakura, and Lincoln residential towers. It veers away from the traditional enclosed office spaces. All workplaces have floor-to-ceiling windows, allowing one to revel in the view of bustling Makati streets, green open spaces, and architectural masterpieces while giving eyes a break from the screen.
Ranging from 80 sqm to 300 sqm, the workplaces are suited for flourishing start-up businesses and multinational companies expanding their footprint in the country as they can cater to bigger office space requirements.
Those based in this area are not only at the heart of the metro but also Makati. It is adjacent to Power Plant Mall, a lifestyle center that features well-curated retail shops, restaurants and a marketplace. Right outside and within the community, the building is a quick stroll away from more lifestyle choices.
Closeby, Rockwell Workspaces is set to offer a new supply of posh office spaces in time for the anticipated rental growth recovery during the second quarter of next year as forecasted by Colliers.
With these upcoming developments, Rockwell Workspaces, yet again, witnesses the realization of goals and watches as dreams come to life within the Rockwell community.
To learn more about Rockwell Workspaces, follow its social media pages.
Banner caption: Rockwell Business Center Sheridan in Mandaluyong