Almost nine months into the COVID-19 lockdown, businesses are easing into the new normal.
Various industries have reexamined their overall operations and hyperfocused on healthcare and hygiene of employees and customers. They also looked into the conduciveness of workplace layouts and air quality to protect those braving the new normal.
While health protocols are followed — work stations moved to safe distances, plastic dividers strategically positioned, telecommute and skeleton workforce arrangements adopted — others have taken additional safety measures by investing in long-term solutions and installing air-conditioning units suited for the changing times.
Two frontrunners in their respective fields, Samsung and Rockwell Land, have forged a partnership as the tech company launched WindFree™ 4Way Cassette with Air Purifying Panel, a first-in-the-Philippines air-conditioning system.
"As we continue to envision how the next few years would be, it is important to consider the importance of indoor air quality not only at home but also in populated public spaces such as offices and commercial establishments," said James Jung, president of Samsung Philippines. "With this new technology, tenants, employees, and building owners alike are assured of safer and better air quality in their offices so they can focus better and stop worrying about their health while at work."
Known for shaping the future with transformative technology, the new Samsung WindFree™ 4Way Cassette with Air Purifying Panel, is built with efficiency in mind, its 15,000 micro air holes evenly, gently, and quickly disperse cool, still air inside the room.
The innovation eliminates the harsh cool wind that directly hits the skin and often disrupts an otherwise productive day. Sitting in an air-conditioned room for an extended period of time, especially if it blows directly onto a person, may cause skin dryness, irritation, headache, or even worsen allergies.
Samsung introduces the Air Purifying Panel, a technology added to the Samsung WindFree™ 4Way Cassette unit. The technology integrates an air purifier with PM1.0 filter in a single appliance, exponentially reducing health risks associated by indoor air quality.
The unit has a sophisticated four-step display that provides clean and pure air, catering to people's evolving lifestyle. As the air circulates around the room, its pre-filter catches large dust particles. The deodorization filter continues the job as it removes unpleasant odors. The PM 1.0, with an electrostatic charger, sterilizes the air and captures finer particles up to 0.3 microns, like allergens, bacteria and viruses.The pre-filter captures large dust particles while the PM1.0 removes not only 91 percent of ultra-fine dust but also sterilizes the air, eliminating 99 percent of bacteria and viruses such as Escherichia coli (E. coli) or Staphylococcus aureus. At the same time, the Ionizer Kit helps to further reduce 99 percent of certain viruses, bacteria, and allergens by neutralizing and destroying them.
Proper cleaning and maintenance of such appliances are keys to improving the general quality of indoor air. Thankfully, Samsung's WindFree™4Way Cassette is around 30 percent lighter than conventional air conditioners. Its lightweight build allows convenient installation, setup, monitoring and maintenance.
Harnessing the perks of technology, it has AI-enabled Motion Detect Sensors. With this, users may set up their preferred cooling modes and temperature. The unit analyzes the room condition and automatically adjusts itself to the preferred setting. It also tracks movements inside the room and automatically reverts to standby mode.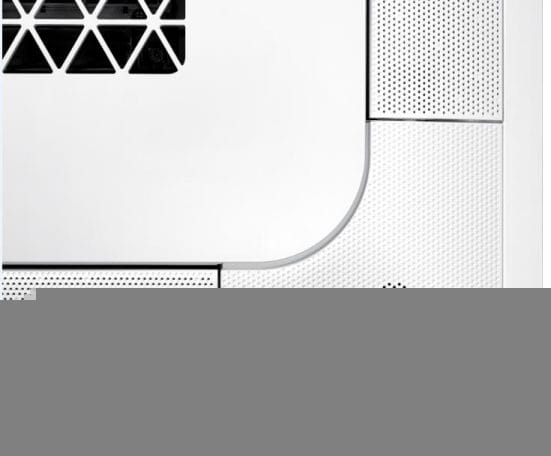 The current health pandemic has brought us closer to many realizations. We confronted the realities that indoor air can be just as polluted as the outdoor's. We also grasped the crucial role of indoor air conditioners and purifiers in enabling us to achieve healthier lifestyles, not only at home but in places where we live, work and play.
Now that we have the facts on our side, Samsung commits to developing more technologies that will enable a safer work environment for all, especially in the new normal.
Samsung Digital Appliances recently introduced a whole line of appliances that offers hygiene solutions, including Air Purifier, AirDresser, and Jet Cyclone Stick Vacuum Cleaner with the intention of creating a healthier and more comfortable environment in Filipino homes.
To learn more about Samsung's transformative ideas and technologies, visit www.samsung.com, or follow its social media accounts.