If you are based in Taguig City and looking for a place to work efficiently and conveniently, look no further because WeWork is finally here. Megaworld, the Philippines' largest office developer and landlord, has signed up US-based WeWork for its first Philippine location of collaborative workspaces.
WeWork, the world's largest flexible co-working space provider, calls the Uptown Tower Three in Uptown Bonifacio, Taguig City, home. Covering two levels of Uptown Tower Three, it will offer round-the-clock amenities such as front-desk services, mail and package handling, high speed internet, business-class printers, IT support, and 24/7 security and building access. In addition, it will have facilities such as games and karaoke room, an indoor garden area, bike storage and a pantry that serves unlimited coffee and a bar that serves craft beer.
At WeWork, cubicles, window-less offices and harsh fluorescent lights are a thing of the past. Instead, members and users are welcomed with a space that is meant to promote inspiration — which is the goal of the company. On WeWork's walls are murals by Filipino artist Bitto, their indoor garden area has artificial lawn grass and wooden swings — where members can work or hold meetings when they get tired of sitting behind their desks, while their game room has a basketball arcade, foosball table and pingpong table.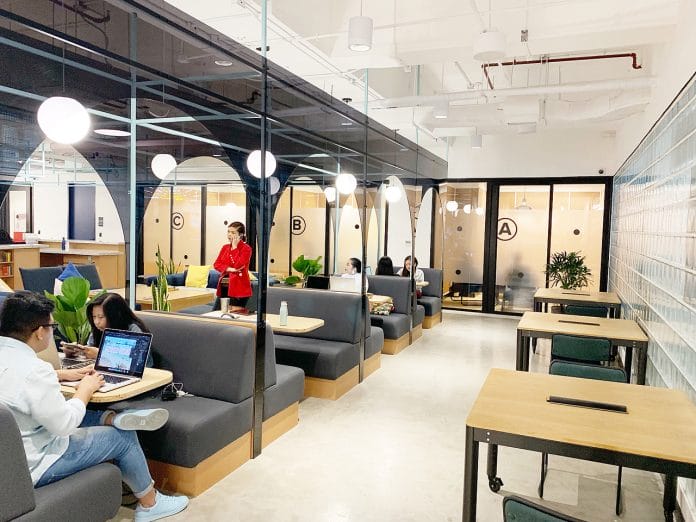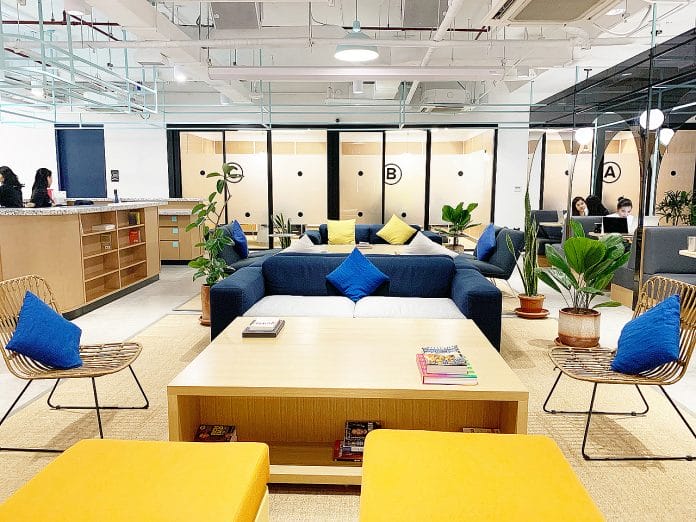 The Philippines is WeWork's fourth market in Southeast Asia after Singapore, Indonesia, Vietnam, Malaysia and Thailand. "With the Philippines now a rising economy in Southeast Asia, there is no better time to be here than now. WeWork is not just about the space, but also the value that we create by providing an inclusive member-driven experience that fosters an environment of creativity and collaboration across a vibrant global community of individuals," says Turochas "T" Fuad, managing director, WeWork Southeast Asia.
"As our footprint continues to grow in Manila, we are looking at innovative ways to partner with landlords, in this case, Megaworld, which will allow them to share in the upside that we generate. By harnessing the power of WeWork's global network and community, we are committed to helping Philippine-based enterprises, freelancers, startups, and MSMEs scale further," he adds.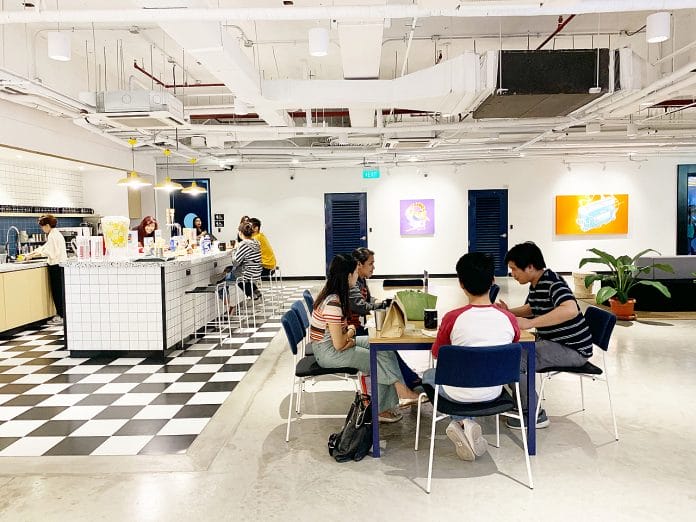 Megaworld senior vice president Jericho P. Go says, "This is another major milestone for Megaworld and for the Philippine real estate industry. We are now able to collaborate with a multinational operator of flexible spaces, and this allows both Megaworld and WeWork to engage in cross referrals. While WeWork provides flexible short to medium term use of variably sized workspaces, Megaworld does bigger and more permanent ones. But what is similar to both companies is that we both believe in the ideals of creating communities with the spaces that we develop."
To date, over 45,000 companies and more than 400,000 members are now based at WeWork, with member companies ranging from startups to household names such as Dell, KPMG, GE, Microsoft, and Samsung.
In the Philippines, WeWork welcomes members ranging from global enterprises to organizations with presence in Manila such as education technology enterprise Edukasyon.ph, activities booking platform Klook, and cash-back reward startup Shopback.
Founded in 2010 by Adam Neumann and Miguel McKelvey in New York, WeWork now employs more than 8,000 globally.