In this downturn, people need flexibility and affordability in their accommodation.
It's easy to think that co-living may be vulnerable to the coronavirus disease 2019 (COVID-19) pandemic because of the need for social distancing but in reality, the tough times may actually provide the right living solution for some individuals who can no longer afford regular living options.
On the surface, it seems the pandemic has left no real estate asset class unaffected. The office sector is recording higher vacancy levels, the condominium market is seeing lackluster demand, and the hotel market is operating on limited operations.
However, it's another story for the co-living business. The pandemic has actually brought out opportunities for operators, says Philippines Urban Living Solutions/ MyTown Co-Living Group director Jelmer David Ikink.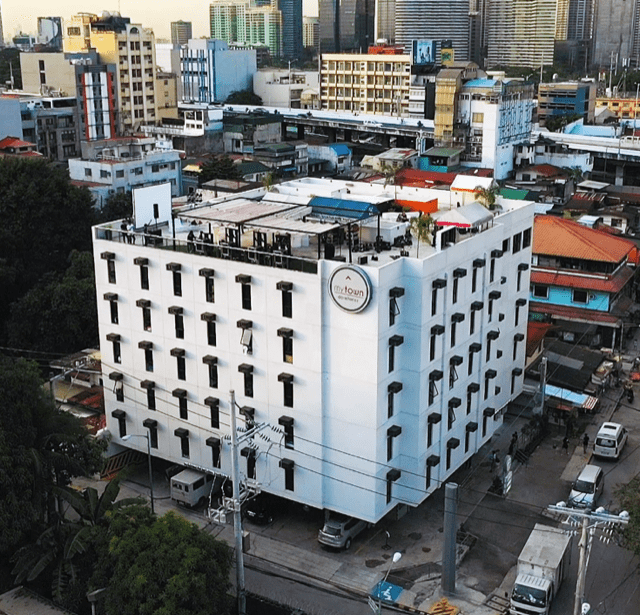 "What we see is that co-living is one of those defensive asset classes because it's outperforming other real estate asset classes like hospitality and retail," Ikink said during a recent webinar organized by Santos Knight Frank.
"We see that both in an upturn when urbanization is hot and people are coming into the city and need to look for affordable living, and also in the downturn when people need flexibility and affordability in their accommodation," he added.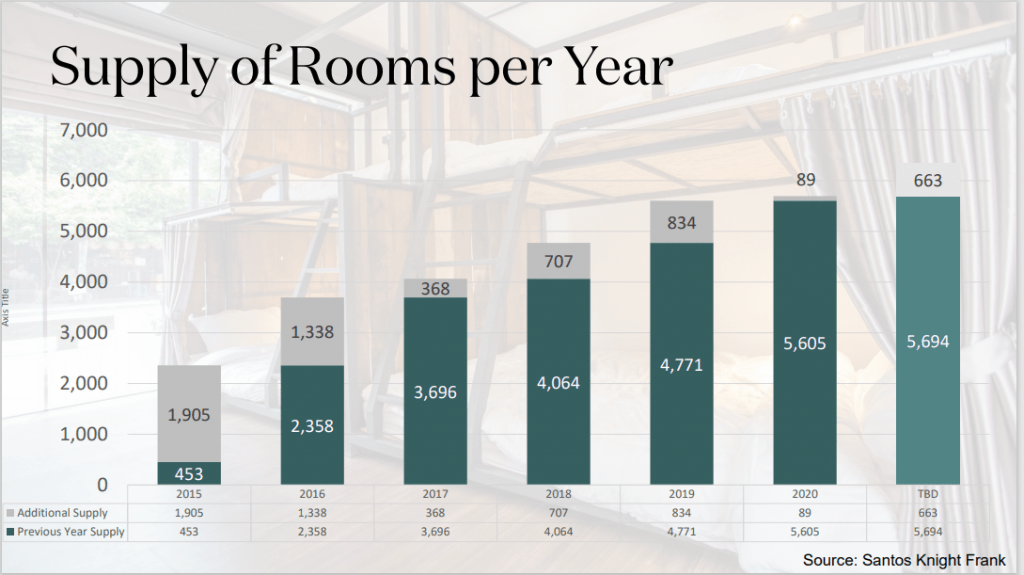 In industry parlance, co-living, which is part of the residential leasing market, is a form of housing where individuals with similar interests or values share a certain living space. Co-living spaces serve as a short-term living solution for professionals as well as students commuting to the Metro.
The Philippine co-living market has been growing in recent years, serving as an affordable and viable solution to Metro Manila's traffic congestion for employees and young professionals working within or near central business districts.
Even the big property developers have taken notice of this real estate asset class. The SM group has its MyTown brand while the Ayala Group has The Flats projects, located within CBDs or in the fringes of business hubs.
Santos Knight Frank senior director for Investments and Capital Markets Alvin Fernandez said the supply of co-living spaces in Metro Manila is expected to further grow in the next two years, with an additional 2,000 rooms or equivalent to 6,000 beds to be added to the current market supply.
"Most of these projects will offer about 300-500 rooms equivalent to about 700-1,500 beds with a price range of P6,000 to P7,500 per bed," Fernandez said.
Among the upcoming dormitel projects in Metro Manila are The Flats Circuit, iDorm The Fort Kalayaan and The Fort Agutaya, LodgePlus, and Harvard Suites.
At the end of last year, the supply of co- living rooms in Metro Manila reached 5,605 rooms. This is expected to grow to 5,694 rooms this year, an addition of 89 new rooms.
Fernandez said co-living spaces in the Pasig and Taguig areas registered the highest occupancy rates at 81 percent and 80 percent, respectively due to the high demand among university students and working professionals.
AFFORDABILITY
Flexibility, affordability and convenience have now become even more important amid the pandemic, with factors such as an uncertain income stream now driving people to look for flexible and affordable accommodation solutions, MyTown's Ikink said.
He added that the MyTown brand offers bed spaces for as low as P4,000 a month.
Kristopher Yang, president of First Georgetown Ventures Inc., operator of The Grid Co-living shared the same view as he emphasized that co-living offers a more cost-efficient solution compared to condominiums or houses.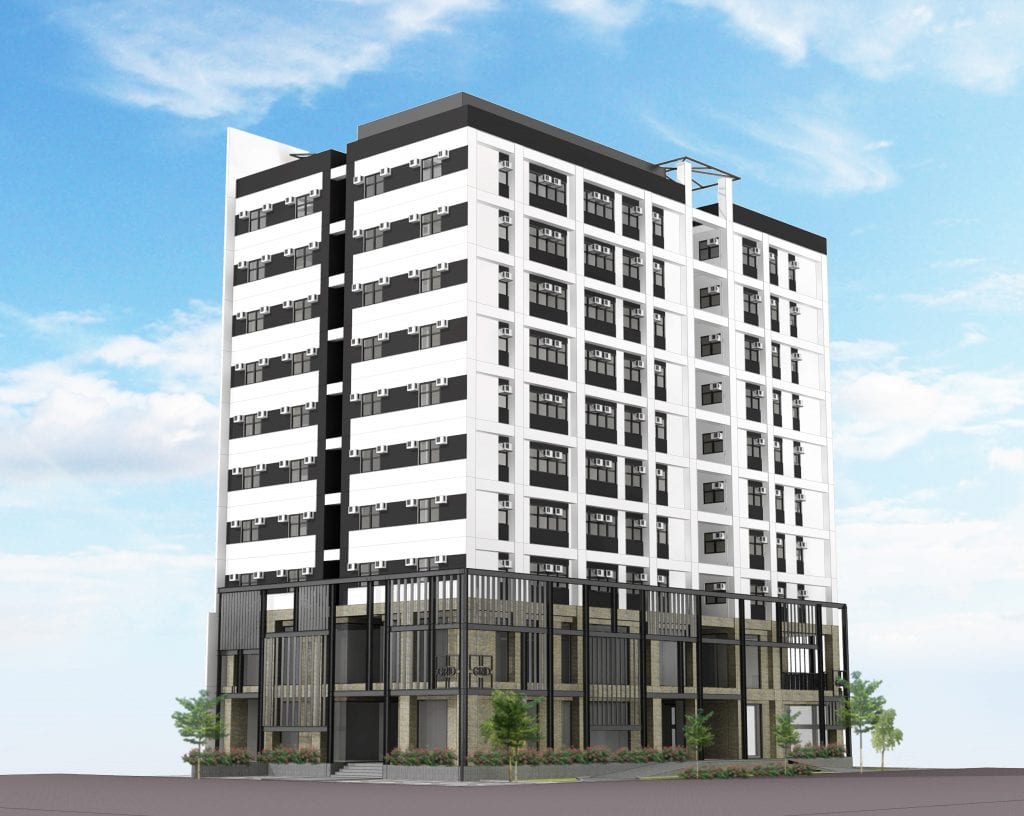 "Because of the economic crisis, people are going to trade down from these housing situations," Yang said, adding that this is an opportunity co-living operators can tap.
Yang said that while the COVID-19 pandemic has definitely changed the way people work, live and play, the demand for co- living will stay.
"The market is going to be strong because people cannot or do not like to travel long distances now especially since travel is being restricted by the government especially public transport," Yang said.
He added that co-living is also a viable solution for those who want to stay away from their parents or grandparents to be able to keep their families safe.
BEATING THE COMMUTER RISK
Apart from providing an affordable space to live, co-living offers another value proposition which is the reduced risk of contracting COVID-19 as its tenants would spend less time commuting to work.
"You don't need to worry about a two- to three-hour commute where you interact with a lot of people. That will reduce the community infection risks and your wellness overall," Ikink said.
"Similarly, we see employers focusing on business continuity planning right now, so it's very important for your business to continue operations and we see worker accommodation being critical for that," he added.
Yang said that even after the COVID-19 pandemic, people are going to be putting greater emphasis on public health and safety.
"So companies may end up providing housing as an additional benefit to employees so they can keep their employees healthy and productive. That's an additional opportunity for co-living operators like us," Yang said.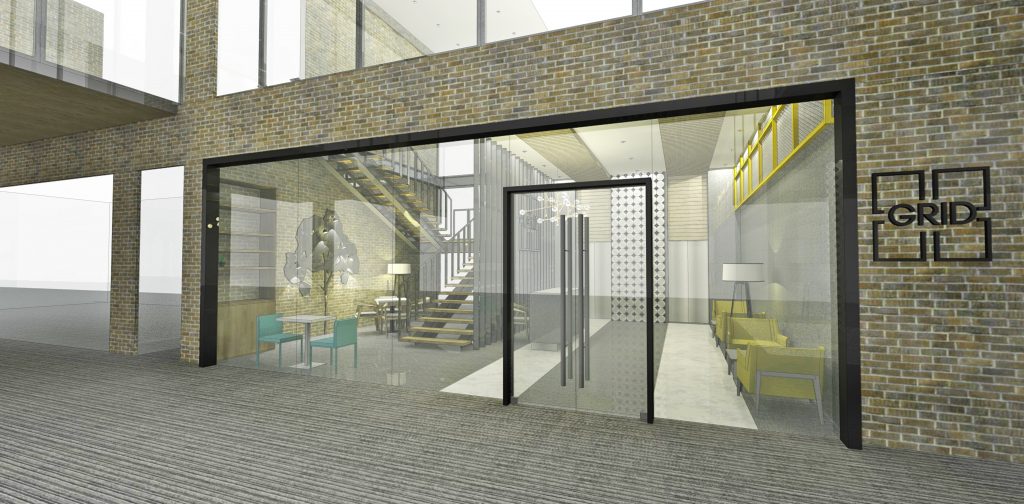 However, Yang said the co-living sector is going to be more competitive throughout the COVID-19 crisis, as hotels repurposing their facilities could enter the market.
"A lot of people in the hospitality sector will be converting their hotels, which lost business due to a drop in tourism and business travel. So I think a lot of buildings are going to be converted into co-living as the crisis progresses," Yang added.
ADAPTING TO THE NEW NORMAL
As the pandemic changed the way we live, Yang said co-living operators must also adapt to the changes brought by the times.
"There's going to be a demand for better health features, sanitation, (and) ventilation. We need to provide more private spaces for them to work from home," Yang said.
"We're going to need to also provide a better sense of community within our co- living space because COVID has caused our tenants to become more physically distant to their friends and family, so I think they'll turn toward their inner community in the co-living space," he added.
Ikink said MyTown has been implementing health and safety protocols across its operating properties.
Among these measures are the implementation of social distancing in buildings and amenities; temperature tests; increased cleaning staff and disinfectant cleaning; provision of masks and rubbing alcohol for tenants; online declaration form upon entry and the offering of disinfectant housekeeping services.
CO-LIVING DEMAND TO PERSIST BEYOND THE PANDEMIC
While the co-living market offers accommodation solutions that are fitting for living in the time of a pandemic, both Yang and Ikink expressed optimism that the demand for this real estate asset class will continue even beyond COVID-19, noting that more projects are in the pipeline for their companies.
"We plan to build two more Grids Co-living in the next couple of years and hopefully even more in the years to come," Yang said.
For his part, Ikink said MyTown has two buildings under construction, which are expected to be completed in the next six to seven months.
"We're expanding significantly. We have two buildings under construction as of the moment. We're looking at completion early next year," he said.
Moreover, Yang said he remains confident in the potential growth of the Metro Manila co-living market moving forward, as urbanization remains a trend across the world.
"I think the trends toward co-living, the preexistence to COVID-19 will persist long term. Globally, people continue to flock, to migrate toward cities and that trend is going to continue even after the COVID-19 crisis is eliminated. For Manila and other large cities, this is not an exception," Yang said.
"You've got a rapidly urbanizing population, you've got a large number of young people entering the workforce every year. You've got a growing economy and you have service-oriented industries that require a lot of human resources either POGOs, BPOs and others. And that's putting a lot of strain on our transportation and living infrastructure within Manila," he added.
While much uncertainty on the COVID-19 pandemic remains, one thing is clear, co-living is here to stay now and even long after this health crisis.