By now, employees need a dedicated workspace at home. If you're lucky or have the budget, you can work in a separate room. But many are left to maximize a small space as an "office" that suits their needs.
The series Make Your Space Work hosted by decor expert Alexandra Gater recently did a splendid job  "making over" the home office of YouTuber AmandaRachLee. Since Amanda lives in an apartment, she only has a small space to work.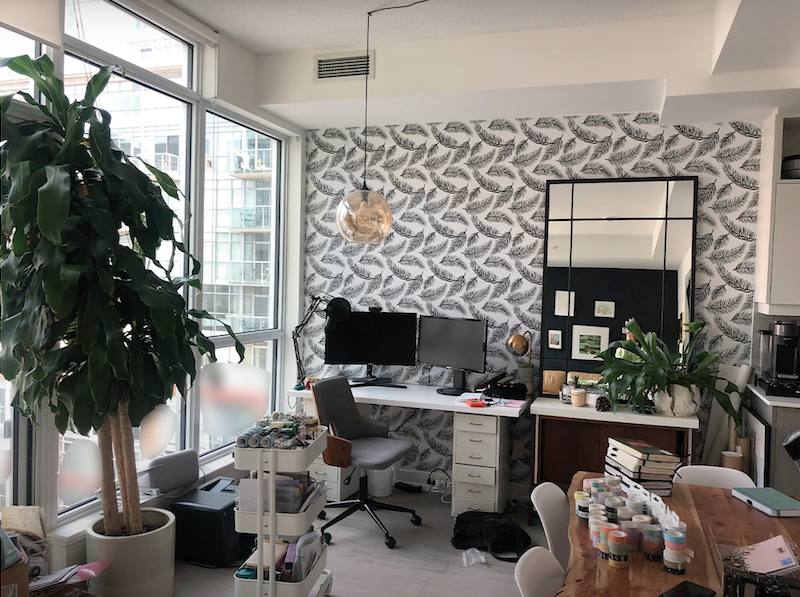 With helpful tricks and decorative items, her workspace transformed into the perfect WFH space. Here are a few pointers that we've picked up from the makeover video:
A mood board helps you decide what works for your space
It's exciting to plan how you want your home office to look. But Alexandra takes a step further with a mood board to have an image of the finished space. Creating a visual presentation with your ideal furniture, decorations, and the color scheme helps with ideating your office space.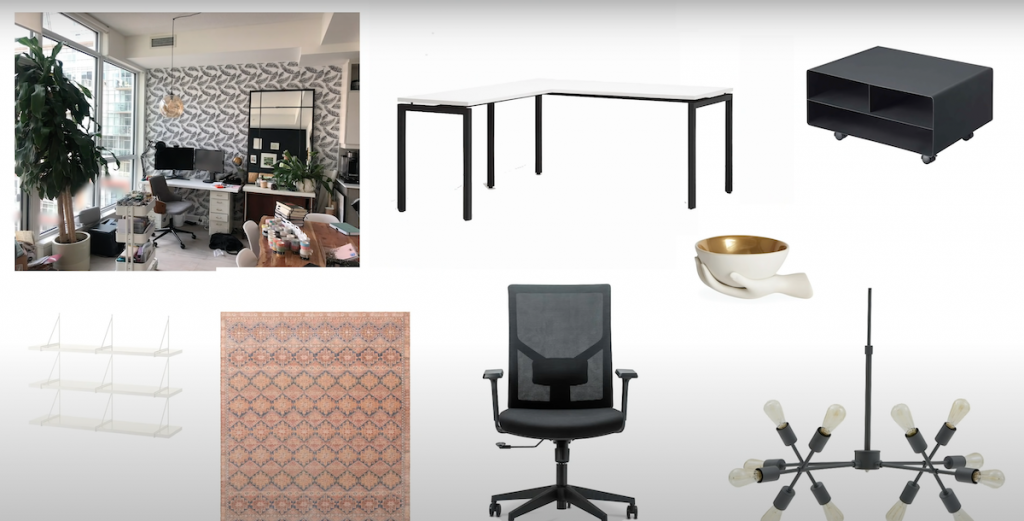 A rug is an effective divider
Placing a rug or layering two of them under your desk creates a boundary within your home office. This also trains your mind into thinking that a certain area is meant for just work. Separating your work and personal space also helps your mental health.
Your desk and office chair depends on your work
Amanda's office area now includes an L-shaped desk and ergonomic chair. But it doesn't mean that you must have this furniture in your office.
There are many desks and chairs to choose from, but it depends on your tasks at work—especially if you're not going to sit down all day.
Maximize wall storage
Not everything needs to be kept on the floor. Items like your calendar, dispensers, pen cases, or planners can be organized on your wall with shelves.
"Maximizing wall storage is key in an open concept space (since) it doesn't have a lot of storage," Alexandra said.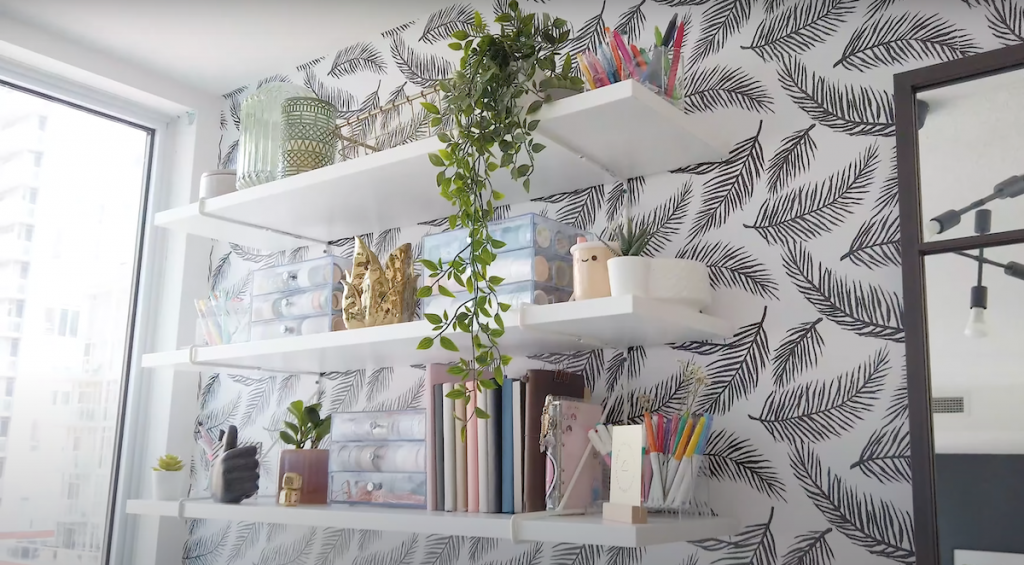 Lighting is everything
Having the right lighting plays a huge role in your home office space. It helps you work smarter and more effectively while protecting your eyesight from damage.
While Alexandra chose a pendant light for Amanda's office, you can choose a light that suits your everyday tasks. Perhaps you need a pendant light, too, or a desk lamp works for your needs as well.
Marrying function and design is possible
Looking at aesthetically pleasing home offices gives you the urge to decorate your workspace as well. But it's not always the case.
Like Amanda's home office, function and design were a priority. Alexandra indeed upgraded her furniture, but she chose pieces that suit her client's needs. At the same time, your workspace doesn't need a complete overhaul. Rearranging your desk or moving your storage space can make the difference.
Be inspired with Amanda's home office makeover by watching this video:
We hope this can help you rethink how you want your home office space to look. Good luck!